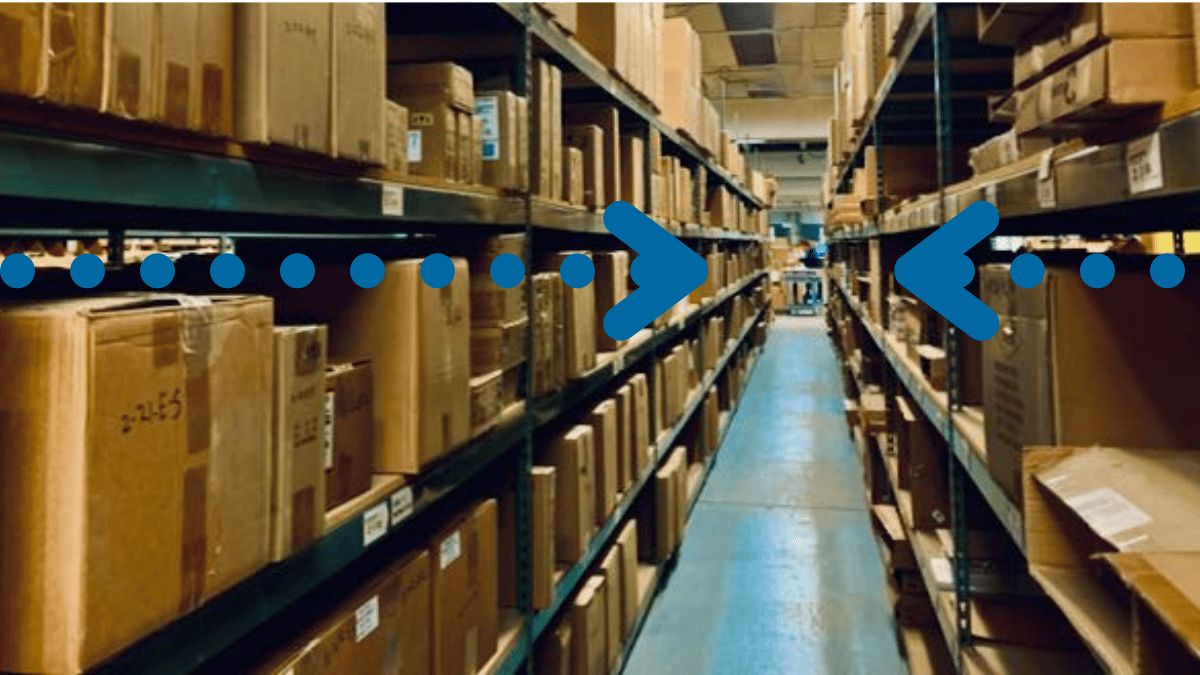 Plus Ecommerce Experts Share Insight on Fulfillment Strategies for Discounts, Custom Packaging and Inventory Management
High-volume ecommerce fulfillment costs can quickly add up and eat into profits when not managed correctly. From entrepreneurs to startups to large ecommerce businesses, they all find themselves asking the same question … How can I reduce my fulfillment costs? 
Fulfillment outsourcing is one way to reduce high-volume ecommerce fulfillment costs. Utilizing an experienced ecommerce logistics and order fulfillment partner can help save time and money because the right partner will know how to efficiently handle all the challenges that accompany fulfilling high-volume orders. However, the key is finding the right fit that can offer quality ecommerce fulfillment services with low shipping rates while also satisfying all your business needs. Read on to learn more about different ways to reduce high-volume ecommerce fulfillment costs.  
Step 1: Ask for low-shipping rates
 Take Advantage of Low Shipping Rates & Discounts:
When dealing with high-volume ecommerce fulfillment, finding low shipping rates and discounts will further help reduce fulfillment costs. Compile a list of fulfillment companies and look for a third-party logistics (3PL) company that offers a variety of shipping options (it's good to have choices). Distinguished fulfillment houses will allow their clients to take advantage of their shipping partnerships so their clients can save time, money, and gain a competitive edge online.
If shipping large, lightweight packages keep an eye out for dimensional weight discounts. Seek out order fulfillment companies that pass along DIM weight savings to their clients—these kinds of shipping discounts can really add up. 
Learn more about dimensional weight shipping and how you could save using a fulfillment company like eFulfillment Service to ship your light, bulky packages.
Ecommerce Expert Insight: Shipping or Storage Discounts? Which is better? When inventory isn't moving, low storage costs are important. And when your inventory moves so fast it barely sits on the shelf, and shipping costs start to add up, then an online merchant's attention turns to shipping discounts.
Most fulfillment centers will lock you into one set of prices, and a long-term contract. Can you have the best pricing for your current sales volume, and then when sales start to sizzle, get low shipping rates, without having to change online order fulfillment partners?
At eFulfillment Service, our rates fit your business. And when your business grows, your fees automatically adapt to your higher volume levels. We even automatically move back when your sales drop, like in an off-season, or after a promotion.
Step 2: Get an efficient customer service team.
Customer Service Designed for High-Volume:
Having access to dependable, knowledgeable customer service is a must since high-volume order fulfillment has unique needs. You shouldn't have to pay for onboarding or start up. And the people who help you at the start should be very knowledgable.
Look for a both a customer service team and an assigned client care and onboarding representative at your fulfillment center. Why both? For onboarding, and strategy, you'll need a dedicated customer service representative that's familiar with you and your business. You'll spend less time explaining yourself and they'll be better at anticipating and taking care of your needs each time you reach out for help. When issues are simple, a ready customer service team that is ready to answer your questions will save time, and keep your customers happy.
Make sure to look for a fulfillment company that uses technology to raise your support needs to a team of experts, tracks your satisfaction and responds quickly. Time is of the essence—whether you have a technical problem, an order that needs to be expedited, or have customers waiting for resolution—slow customer service response times are costly and bad for business.
Step 3: Order Accuracy & Storage Sytems 
Look For High Accuracy Rates:
It's important to find a 3rd-party fulfillment partner that's accurate because even small percentages of problems can cost a lot—especially when dealing with high-volume ecommerce fulfillment. The two most important areas of accuracy are inventory control and order picking. 
Shrinkage and inaccurate inventory management contribute to lost sales. Your high-volumes contribute to your higher profit margins, while also requiring more manufacturing time. You need accurate inventory counts to know when to pull the trigger for manufacturing new inventory, so you're never out of stock and you never miss a sale. 
A top ecommerce fulfillment companies will have high accuracy rates and work hard to ensure online orders are picked, packed, and shipped correctly to customers. When exploring third-party fulfillment companies, investigate their record of work and know their policies. Will they charge you for shipping to replace a mis-shipped order? Will you pay a second pick and pack fee to correct an order?
Always look for fulfillment companies that offer service guarantees and are transparent about how they handle mistakes.
Hint: the best fulfillment companies are up front about how they operate and will fix their mistakes to make it right for their clients.

Ecommerce Expert Insight: High Volume Shipping & Custom Packaging Options:
As an internet retailer's volume grows, so do the options for customized packaging.
At lower volumes, expert fulfillment companies may recommend that merchants kit their products in an acceptable shipper.

As volume grows to a range of 400 – 1,000 orders per month, retailers may be able to store custom boxes to be assembled as the orders come in, allowing for variations in the products ordered. For these options, the boxes are stored as a SKU, and picked like another product on the order.

At very high volumes, from more than 500 orders per month and up, a seller may have a special packing station or line at the fulfillment center, where only their products are packed and shipped with custom boxes and fillers. International companies launching products in the U.S., with steep ramp up volumes, may opt for this level of customization, so that the third party logistics (3PL) partner is wrapping the tissue, and tying the bows the same way that they are at headquarters.
With the marketplace Goliath rebranding every shipment with its signature smile, some internet marketers may feel that controlling the brand experience is out of reach. Even then, the package inside can tug some branding control back, with the help of a professional fulfillment center providing expert FBA Prep services.
Step 4: Tech that Manages Inventory for You
Seek Out Experienced People With Dependable Technology:
Inventory management can be extremely challenging and demanding when it comes to high-volume ecommerce fulfillment. Whether you're growing from low-volume sales to high-volume sales or you're already shipping out 1,000s of orders per day, it's imperative to find a partner that has knowledgeable employees and easy-to-use technology that can reliably manage inventory to ensure an efficient, smooth order fulfillment process.
Finding a flexible fulfillment center that knows how to handle overflow replenishment is also important. You need a 3PL ecommerce fulfillment partner that recognizes when your bin is low and gets it refilled in a timely manner. Or, if you're selling larger products that run out quickly, you need a fulfillment center that is flexible enough to place your overflow products nearby so they can be replenished quickly to help minimize delays.
At eFulfillment Service, we've developed and enhanced our proprietary Fulfillment Control Panel in house for more than two decades, and we integrate easily with more than 40 shopping carts and marketplaces. Learn more about our technology and discover why many online sellers put their trust in us.
Step 5: Ask for Scalable Pricing
High-Volume Order Pricing is Specific To Your Needs:
How much do fulfillment centers charge? What are fulfillment costs? These are questions that need to be answered before choosing a partner and the answers vary by fulfillment business. Consider doing fulfillment cost comparisons and research the type of 3PL pricing model different fulfillment centers use (i.e. what 3PL fees and rates they charge clients, which include pick and pack fees, kitting fees, storage, shipping, etc.). 
It's helpful to understand all aspects of fulfillment pricing including invoice minimums and how they could impact your business. For instance, some fulfillment centers set invoice minimums that require clients to meet a minimum dollar amount each month and when they don't, they're expected to pay the difference. For some high-volume ecommerce fulfillment clients that's not a problem, but for others who may only average 500 orders per month, those invoice minimums may still present a costly problem.
Knowing what hidden warehousing and fulfillment costs are out there and keeping an eye for them will allow you to make an informed decision when choosing to outsource fulfillment. Consider a company with no hidden fees and no order minimums, like eFulfillment Service, that knows how to handle high-volume ecommerce fulfillment (https://www.efulfillmentservice.com/high-volume-fulfillment/) in a cost effective way.
Ecommerce Expert Insight: High-volume Inventory Strategies:
Professional fulfillment centers work with high-volume internet retailers to plan fulfillment based on expected volumes. For example, if a product is coming into a peak season, or running a sale, the fulfillment company and merchant will work together to plan for that increase in volume.
Tactics can include:
Moving inventory into a hot zone, for fast and easy picking and packing.

Pre-kitting popular combos into a single SKU.

Breaking down cartons ahead to allow bins to be replenished with singles.

Strategically prioritizing inventory for a marketplace that makes a better margin, when stocks start to dwindle.

Prioritizing shipments for particular marketplaces during a promotion.
Recognizing and anticipating these inventory trends and developing strategies to maximize merchant profits is a sign of a fulfillment company that can deliver for a high-volume online seller.
High-Volume Ecommerce Fulfillment With eFulfillment Service
For many years eFulfillment Service has offered fast, simple, affordable order fulfillment that ecommerce merchants are able to depend on. eFulfillment Service extends many benefits to clients including:
Low shipping rates
A dedicated client care team
Transparent technology
High accuracy rate
No order minimums
No hidden fees
No setup fees
No long-term storage fees 
No long-term contracts
Dimensional or volumetric weight discounts
Learn more about why high-volume ecommerce shippers choose eFulfillment Service or fill out our quote form below for more information.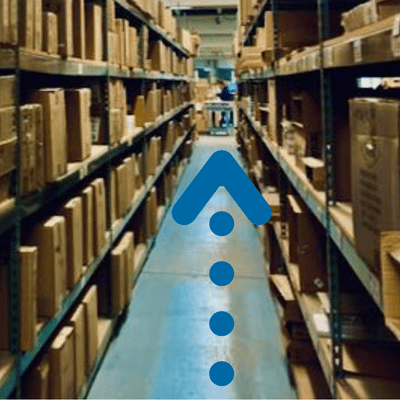 Learn More About High-Volume Order Fulfillment
Amazon Product Trends for the 2022 Holiday Season & Prep Tips
Experts Share Lessons from Prime Day to Help Amazon Sellers Thrive During Holiday 2022
International Guide for Ecommerce Fulfillment Services in the U.S.A.
3 Ways Overseas Companies Can Launch Ecommerce Fulfillment in the U.S.
How to Find Online Order Fulfillment that Scales with Growth
Questions Growing Online Retailers Should Ask About Shipping Fees, DIM Weight, Order Volume & More