Amazon MultiChannel Fulfillment Update:
Starting January 19th, 2023, Amazon is also raising fulfillment fees for its Multichannel Fulfillment (MCF) program, charging sellers more than $7 to ship small items weighing less than 12 ounces, like a cell phone cover. This fee represents an increase of 33%. Fulfillment for a t-shirt, rises from $7.45 to $8.50, or an increase of 14%. Amazon justifies the increases by offering faster click-to-delivery times; Amazon expects to reduce shipping speed from 7 to 5 days. 
Additionally, Amazon is offering MCF sellers smile-free packaging—unbranded boxes for orders originating outside the Amazon marketplace. And its services now integrate with new shopping carts including Wix, Magenta, BigCommerce, but not Shopify yet. 
The table below shows Amazon's Multichannel Fulfillment (MCF) 2022 prices compared to the 2023 increases for each size tier, for the standard shipping time of 3 to 5 days. Increases range from 11% to 96%. Note that Amazon is no longer providing a reduced cost for shipments of 5 units or more. 

2023 Amazon FBA Fees Encourage Sellers to Hire FBA Prep Fulfillment Centers for Storage & More
Using an interesting expression, Amazon increased 2023 storage fees saying, it is creating, "… additional granularity in our FBA fees." In short, the changes below provide more reasons for Amazon sellers using Fulfillment By Amazon (FBA) to also work with another fulfillment center—an FBA Prep center—to provide economical storage. These FBA Prep centers provide sellers with economical inventory storage for all but 90 day's worth of inventory which can be stored in Amazon warehouses. 
In the Amazon announcement, Dharmesh Mehta, vice president, worldwide selling partner services at Amazon says, "This year, we saw some sellers use more of our storage than we expected or believe was needed to serve customers well, and that constrained how much product from other sellers could be sent into FBA." As we've seen before, Amazon wants to be a touch and sell warehouse—despite some loosening of warehouse space earlier in the year. Since sellers manufacture more than 90 days of inventory at a time, Amazon's penalty fees encourage smart sellers to work with an FBA Prep center, if only to store the additional inventory.
Sellers are going to want to check aged inventory now, and remove it before January 17, 2023, because after that, removal fees nearly double for smaller items. 
Download The Complete Guide to FBA Prep Service
Download our free Amazon FBA Prep Service Whitepaper to learn more about penalties, fees, risks, and best practices associated with Fulfillment by Amazon.
Overview of Amazon's FBA Fee Changes for 2023:
1. FBA outbound fee rates are going up by $0.22 on average. Tables on those FBA fees.
2. Apparel products will have dimensional weight standards, starting February 16.
3. For apparel and shoes, returns fees are doing down by $0.20 per return.
4. And if your sales aren't high enough, storage is going up, affecting an estimated 7.5% of sellers, on April 1. (huh, April Fool's Day … ) These fees are based on having a high cubic volume of inventory stored at Amazon centers versus the cubic volume of recent weekly sales. Here's how Amazon will be figuring and applying those fees:  Amazon will take a ratio of your average daily inventory volume stored in cubic feet divided by the average daily shipped volume in cubic feet over the trailing 13 weeks. Amazon calculates the storage utilization ratio on the last day of a given month. For inventory stored in April 2023, Amazon calculates the storage utilization ratio on April 30 and applies the surcharges to May 2023 storage fees. How much are these charges? At a ratio of 26 weeks, a base storage fee of $0.87 per cubic foot increases to $1.56; at a ratio of 39 weeks, storage increases  from $0.94 to $1.81 per cubic foot. This change alone is reason to find an FBA Prep service center. Details on these Amazon storage charges and formulas. 
5. Penalty fees for long-term storage are going up, starting with inventory stored 271 – 365 days. And applying to inventory stored 180 – 270 days, with relief from these fees for the following categories: apparel, shoes, bags, jewelry and watches. Amazon plans to start charging these long-term storage surcharges April 15. Amazon's 2023 aged inventory surcharge changes. 
6. Sellers are going to want to check aged inventory now, and remove it before January 17, 2023, because after that, removal fees nearly double for smaller items. Under a half pound moves from $0.52 to $0.97 and a 2 pound item moves from $1.14 to $2.20. And oversize and special handling items (read apparel, shoes, watches, jewelry and dangerous goods) are increasing by more than twice in some cases. So a t-shirt weighing less than 1 pound is $1.50 to remove now, and $3.12 to remove after January 17. Amazon's 2023 removal fee table.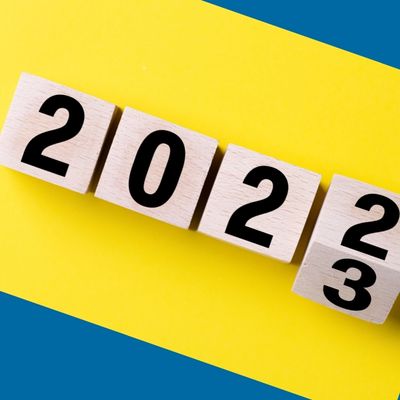 For the overview of all these changes, including the granularity (read: nitty gritty details), check out 2023 Amazon US referral and FBA fee changes summary. 
These Amazon FBA fee changes make having a good FBA Prep services partner, who can provide economical storage of inventory. vital. eFulfillment Service would be honored to share our FBA Prep services process and pricing with you, in time to get your excess inventory out of Amazon before penalty charges start to rack up.
Learn More About FBA Prep Services Benefits
Amazon's FBA Prep Services
Pros & Cons of Using Amazon's Own Prep Services to Prep Inventory for Fulfillment By Amazon
FBA Prep Service—Best Practices, Pricing & More
How To Find The Best FBA Prep Services Fulfillment Center