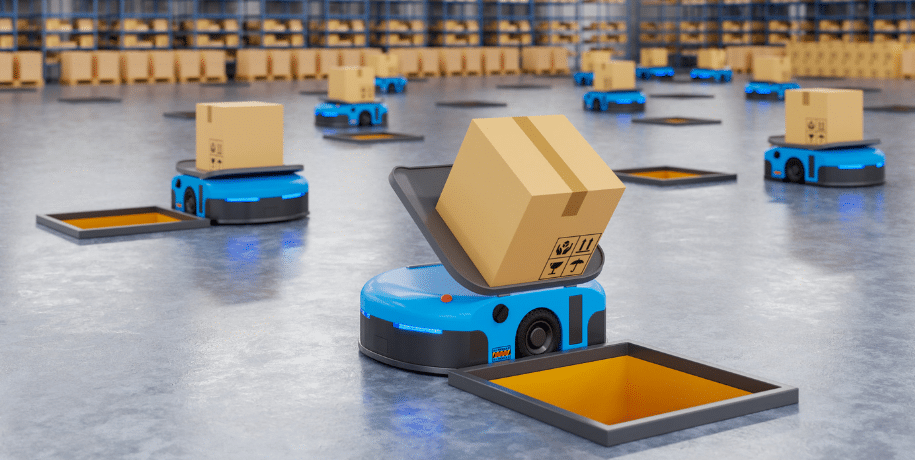 How To Find The Best FBA Prep Services Fulfillment Center-
As a third party seller on Amazon, the easiest way to be labeled "Prime" and get access to Prime customers is to use Fulfillment by Amazon (FBA). Once you're using FBA for online order fulfillment though, you will learn that it's not easy to work with Amazon and its complex set of rules. 
How can you make using FBA easier? Use a professional fulfillment or third party logistics company (3PL). Fulfillment centers can help Amazon sellers avoid penalty fees, lost or delayed inventory replenishment and out of stocks. 
Amazon inventory preparation services are commonly called FBA Prep Services, and include ecommerce product inspection, inventory management, packing and shipping.
Here's an overview on best practices for Fulfillment By Amazon Prep Services, commonly called FBA Prep: 
The Best FBA Prep Service Pricing Practices

How Ecommerce Merchants Can Save By Using FBA Prep Services
eFulfillment Service is one of the few top fulfillment centers offering FBA Prep Services as a stand alone: 
No ecommerce order minimums to use FBA Prep Services

Only use eFulfillment Service for FBA Prep Services and storage

Get a complete Quote for FBA Prep Services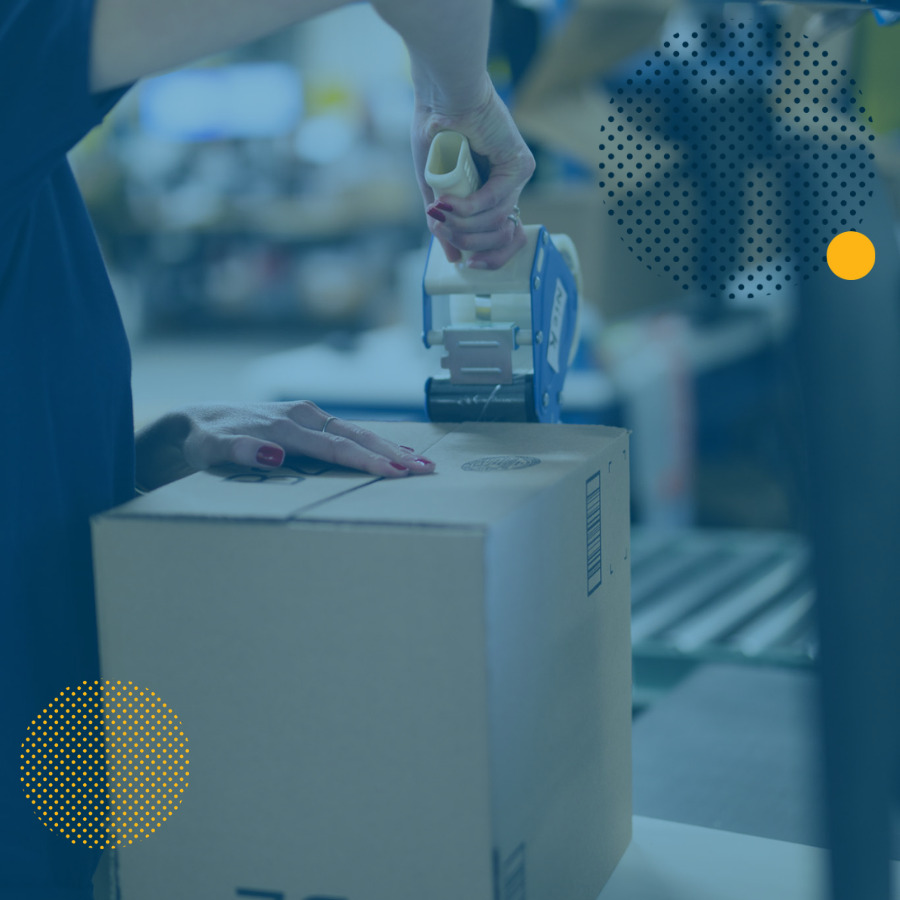 The Best FBA Prep Services Pricing Practices
How much should Amazon sellers pay for FBA Prep Services? The best FBA Prep Services pricing is essentially 3 actions: Packaging, Pick & Pack and Inventory. Before we get into Amazon's rules and why using a pro will save you money and headaches, here's what Amazon sellers need to know about how much it will cost.
FBA Prep Services Pricing for Packaging, Including Labeling
Preparing products to survive Amazon's robots and conveyor systems is a little like dressing a football or hockey player: use lots of protection, and make them easy to identify.
FBA Prep Services protecting ecommerce products may include: 
Polybagging against dust and dirt—especially good for apparel. All plastic bags must have suffocation warnings and there are lots of specifications on those messages. 

Bubble wrapping to survive drop tests or prevent sharp edges from injuring the workers or machinery. 

Wrapping and taping to keep boxes from coming open, which is especially important for perforated boxes that will also need to survive drop tests. 
Labeling services may include: 
Suffocation warning labels for plastic bags, if it's not printed on the bags

Notices for items sold as a set

Relabeling on top of new bubblewrap

FNSKU labels, Amazon's proprietary barcodes
For the best 3PLs offering FBA Prep Services, protecting and labeling your products is a kitting project. Once completed, the ecommerce fulfillment center can then store your products ready-to-be-shipped to Amazon warehouses for online orders. Expect a nominal set up fee. And then per unit fees for the volume of your labeling project. 
For example, bagging and labeling a carton of t-shirts: 
SKU labeling + bagging: $20 set up + 30¢ per unit
Experienced fulfillment centers will offer prep packages, like SKU bagging and labeling, as a combo, for one easy fee. Or SKU labeling on a per unit basis. 
Watchout For: Some fulfillment centers will charge a low per unit cost, adding a separate fee for materials. Internet retailers need to make sure they're not a victim of hidden materials fees by asking in advance. 
eFulfillment Service clients report saving more than $1,000 per pallet per month by using FBA Prep Services and avoiding Amazon penalties.
FBA Prep Services Pricing for Pick & Pack
Because the order going to an Amazon warehouse is likely to replenish a large chunk of inventory, the best FBA Prep Service centers may modify typical ecommerce approaches to pick and pack charges. If your FBA Prep partner is able to ship a complete carton, it's helpful for Amazon merchants if the pick and pack charge is based on the weight of the carton, versus the number of units. 
For Example: an order from Amazon for 75 widgets, (1 carton):  
Pick and Pack (under 5 lbs.) 50¢ per item

Pick & Pack (5 lbs. and up) 75¢ base fee + 35¢ per pound, minimum $20 per order
A 6 lb. carton of 75 items would only be $20 (versus $37.50 at the per unit approach)
Watchout For: Refilling your Amazon inventory needs to happen in a timely manner. Some fulfillment centers batch FBA Prep orders, and you risk out-of-stocks when you rely on those companies. 
Ecommerce Definition: FNSKU—Fulfillment Network Stock Keeping Unit:  The term fulfillment network stock keeping unit (FNSKU) refers to a process similar to a UPC system, but FNSKU is used  only by Amazon and is specific to their warehouse system. FNSKU is the number that Amazon uses as a name of a seller's product in its inventory system. 
FBA Prep Services Pricing for Storage
Unlike direct-to-consumer fulfillment, inventory waiting to go to an Amazon warehouse doesn't have to be in several locations or within two-day ground delivery to urban centers. Instead, Amazon sellers wanting economical storage should look for a centrally located fulfillment center, away from expensive real estate like coastlines or cities. 
The best fulfillment companies use professional inventory management software, updating as shipments go to Amazon and inventorying any returns that are able to be resold. If you're also using your FBA Prep partner for ecommerce shipments from your website, as well as other marketplaces like Walmart and eBay, then it's vital they integrate with all those marketplaces. 
FBA Prep storage will likely be based on cubic footage. Amazon sellers should make sure they are only paying for space they are using. Look for FBA Prep Service providers who don't charge fees for a full pallet, 64 cu. ft., if your cartons are only occupying 2 cu. ft. 
Watchout For: The best FBA Prep Services partner re-evaluates your storage space weekly, so ecommerce merchants don't pay for storage of cartons and pallets that have already shipped to Amazon warehouses. If internet retailers have to wait a month for storage volume to be updated, they are paying to store the same inventory in two places. 
Ecommerce Definition: US FBA Prep Services: The definition of US FBA Prep Services is a service for Amazon sellers located outside the United States and provides those ecommerce companies with inspection, storage, labeling, kitting, packing and shipping to Amazon warehouses. When online orders deplete the inventory being used for Fulfillment By Amazon (FBA), offshore internet retailers use warehouses in the U.S. to replenish Amazon's inventory. U.S. based FBA Prep Services are help to companies outside the America respond faster to Amazon and save money in a variety of ways.  
FBA Prep Services Pricing for Receiving & Inspection
Charges for receiving inventory into your fulfillment center's warehouse can be a piece rate or hourly. Some FBA Prep logistics companies will outline a fee for inspecting and counting a shipping container or a pallet as a project fee. Any of these FBA Prep receiving approaches is appropriate and fair because the fee based on your project's size and complexity. 
If a fulfillment center offers free receiving, then the cost for receiving services is captured somewhere else like storage rates or packing fees. Those costs are the average of all the client's receiving projects. If your receiving project is relatively organized and simple, you might be paying more to cover the costs of another client's mess. 
Many FBA Prep Services call out inventory inspection services as a specialty. A professional fulfillment center inspects your products on arrival, whether you're shipping directly to consumers or Amazon, so it's part of normal service. 
FBA Prep Services Pricing for Shipping 
Don't be distracted by a fulfillment center's discounted shipping rates, if you're only using them for FBA Prep. Most ecommerce sellers use their Amazon account for shipping and get the best shipping rates that way. 
Watchout For: Most 3PLs will charge a third-party shipping fee if you don't use their carrier accounts for ecommerce orders. That policy should only apply to direct-to-consumer orders. Third-party shipping fees shouldn't apply to shipments going to Amazon. 
How Ecommerce Merchants Can Save by Using FBA Prep Services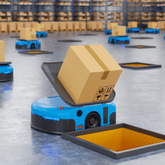 Amazon may charge penalty fees for inventory in the warehouse longer than a year or if it's not selling fast enough. If they want you to remove inventory from their warehouses, there's a charge for that too: removal fees. These fees are in addition to Amazon's rates to store, pick, pack and ship your products, making it very hard to predict expenses and understand the true cost of FBA. 
Before using eFulfillment Service for FBA Prep Services, some of the company's clients reported paying more than $1,000 per pallet per month in Amazon penalties alone. With eFulfillment Service preparing FBA shipments for them, they are saving $12,000 per pallet in penalty fees. 
Find a third party logistics company (3PL) that specializes in FBA Prep
Look for a company that provides clear, easy to understand pricing for FBA Prep services. And make sure they also don't impose long-term storage fees, have order minimums or SKU maximums, so you don't go from one set of penalty fees to another. 
Your 3PL should have experience with Amazon labeling regulations. As with every step of it's processes, Amazon has specific requirements. The labels on the cartons have a set of parameters, as do every item inside. And your fulfillment house should know these regulations. 
Centralize your FBA Prep inventory with your fulfillment company
One key benefit to having a fulfillment partner is the ability to effectively store all your inventory under one system. So that you know where every unit is. It's a multichannel world and your fulfillment partner should be able to work with Amazon and your other sales platforms, like eBay, Walmart and your website. 
You will have to pay to have excess inventory removed from Amazon—whether you choose to remove inventory or Amazon asks you to. 
Standard Amazon Removal Fees
Up to 0.5 lb is $0.52

0.5 to 1 lb. is $0.75

1 lb. to 2 lbs is $1.14

More than 2 lbs., then expect to pay $1.51 + $0.63 per lb. 
Oversize & Special Handling Amazon Removal Fees: Includes Apparel, Shoes, Watches, Jewelry & More
Less than 1 lb. is $1.50 per item

1 lb. to 2 lbs. is $1.96 per item

2 lbs. to 4 lbs. Is $2.89

4 lbs. to 10 lbs. Is $5.05 per item

More than 10 lbs. $7.25 + $0.63 for every lb. more than 10 lbs.
Good news? Once you send the removal order, you won't be charged the excess inventory fee of $10 per cu. ft while you wait for Amazon to collect and ship your inventory. The bad news? Removal orders often arrive in a jumbled mess and you'll have to sort SKUs, check for damage and re-inventory your products. 
Use Kitting to Quickly & Cost-Effectively Prep Products for FBA 
The most cost-effective way to make sure your inventory is ready for an Amazon warehouse is to set-up a kitting project with your FBA Prep partner. In short, the fulfillment center can poly bag, bubble wrap and barcode your products in an assembly-line fashion. 
Watchout For: Internet retailers sending to Amazon and a different marketplace, like Walmart, may need to have some inventory with a FNSKU barcode, and separate inventory with a UPC barcode. Look for a partner that has technology and processes to keep these products from getting mishipped. 
Learn More About FBA Prep Services
Are you considering professional fulfillment for the first time? Or looking to upgrade your services with automated inventory management, shipment tracking, Fulfillment By Amazon (FBA) Prep services and better shipping rates? Regardless, you'll want to find a partner that offers the following: 
Easy integration with all the shopping carts and marketplaces
No penalties for starting small and scaling up, so no order minimums
The ability to offer your full catalog of merch in every color and size, so no SKU maximums
An expert customer service team that responds to your questions
The following articles provide more insight into securing  a professional ecommerce fulfillment partner:
Managing Your FBA Prep In-House—Risks
Ecommerce Retailers' Best Practices for Amazon Prime Day