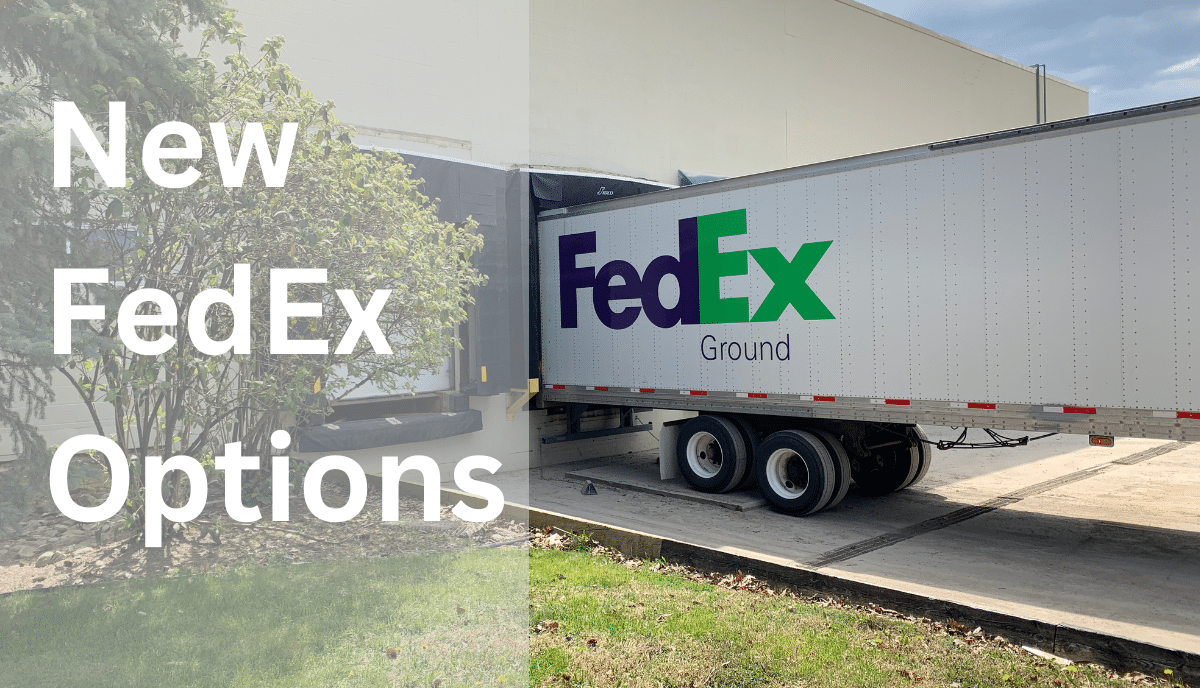 New FedEx Offers: Weekend Advantage, Picture Perfect Delivery, Hold at Location and Pack & Return Program
To help online retailers deliver internet orders more conveniently for consumers and manage returns, FedEx is offering new options in 2023. Entrepreneurs, startups and international companies launching in the U.S. may struggle to find online order fulfillment centers that offer FedEx as a shipping carrier choice, but don't require order or invoice minimums—companies like eFulfillment Service.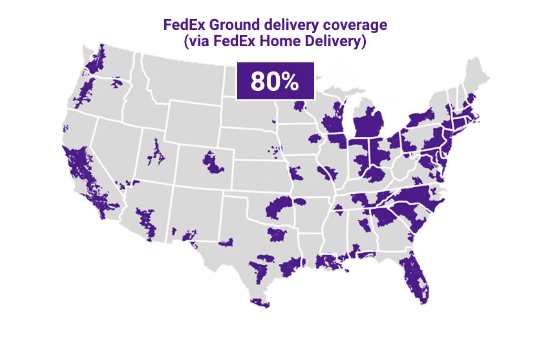 FedEx Weekend Advantage:
Sunday is now a standard delivery day, when retailers choose FedEx Home Delivery. Coverage includes nearly 80% of the population. 
Why do your customers like FedEx Weekend Advantage?
Online orders placed at the end of the week, can arrive on Sunday, instead of waiting until Monday.
Allows deliveries when people are home on the weekend.
An additional benefit of working with eFulfillment Service is that expedited orders received on a Friday before 1 PM, are shipped that day and can take advantage of FedEx's Weekend Advantage.
FedEx Picture Perfect Delivery:
FedEx drivers are now photographing proof of delivery, helping merchants reduce fraud. Photos of the package on the porch, or wherever it was delivered, are included with tracking and kept for 60 days. 
Why do your customers like FedEx Picture Perfect Delivery? 
If a parcel was delivered to the wrong house, it's clear to see that immediately.

 

Different drivers may place items in different spots, and FedEx picture perfect removes the guesswork. Consumers can see right where the online order was placed.

 

If an online order delivery was stolen, it gives the authorities some proof of delivery to start with.

 
FedEx Picture Perfect Delivery provides customers with peace of mind, that an online order has been delivered, and where to look for it. 
FedEx Pack & Return Program:
Soon, for qualifying merchants, consumers will be able to walk into FedEx Shipping Centers with an online order that they want to return, and the FedEx team will package it, print a label and send it off. Other companies have called similar options a no box, no label returns program. 
This new service is expected to be offered at more than 1,700 locations operated by FedEx Office, and will make it easy for consumers to send returns. For merchants, the expectation is that the shipping of these items will be consolidated and discounted. 
Why do your customers like FedEx Pack & Return? 
Depending on the merchant's program, customers could get refunds or credits faster, potentially as soon as the product is in the FedEx system.

 

Returns are easier for households without easy access to printers, since they don't need a printed label.

 

Consumers don't need to find packaging, dunnage or worry about packing a product carefully.

 
Seek out tailored pricing to make sure your needs are met and you're not overpaying for services. Small businesses shouldn't be paying the same fees as larger businesses since their needs tend to be very different. Look for a small business fulfillment center that offers tiered fees, based on the size of your fulfillment usage and the order volume you're shipping. For instance, as a small business your client support fees should be less than larger businesses since you're not shipping as much volume and won't need as much client support. Also, small businesses can benefit from lower bin storage fees and lower overflow storage fees offered by fulfillment centers.
FedEx Hold At Location (HAL):
Consumers can opt to have a package delivered to a retail location, and held there until they come to pick it up. 
Available on FedEx Home Delivery

 

eFulfillment Service is

 

testing plugin integrations for a variety of carts. We'll post vetted plugins here as they are discovered. (We suggest book marking this page and checking back regularly for plugins that work with your preferred shopping cart.)
Can be beneficial if an order requires a signature. Using the hold at location, the customer doesn't have to be home for delivery and can visit the retail location when it's convenient for them.
Retail locations include Walgreens, Dollar General, and FedEx locations including those inside Walmart and Office Depot or OfficeMax.

 
5 Reasons Consumers Love Hold at Location
Online orders don't get damaged by the elements outside, like snow, rain, animals, etc.

 

One doesn't have to be home for packages requiring an adult signature for delivery, like wine club deliveries.

 

Packages don't get stolen, sitting unattended outside a residence.
Pickups can be included in errands, with 21,000 locations that include Walgreens, Dollar General and many local groceries.
Consumers may save the additional surcharges for having a home delivery, and locations are usually within 5 miles of their homes.

 
How does FedEx Hold at Location work? FedEx and eFulfillment Service provide this overview video.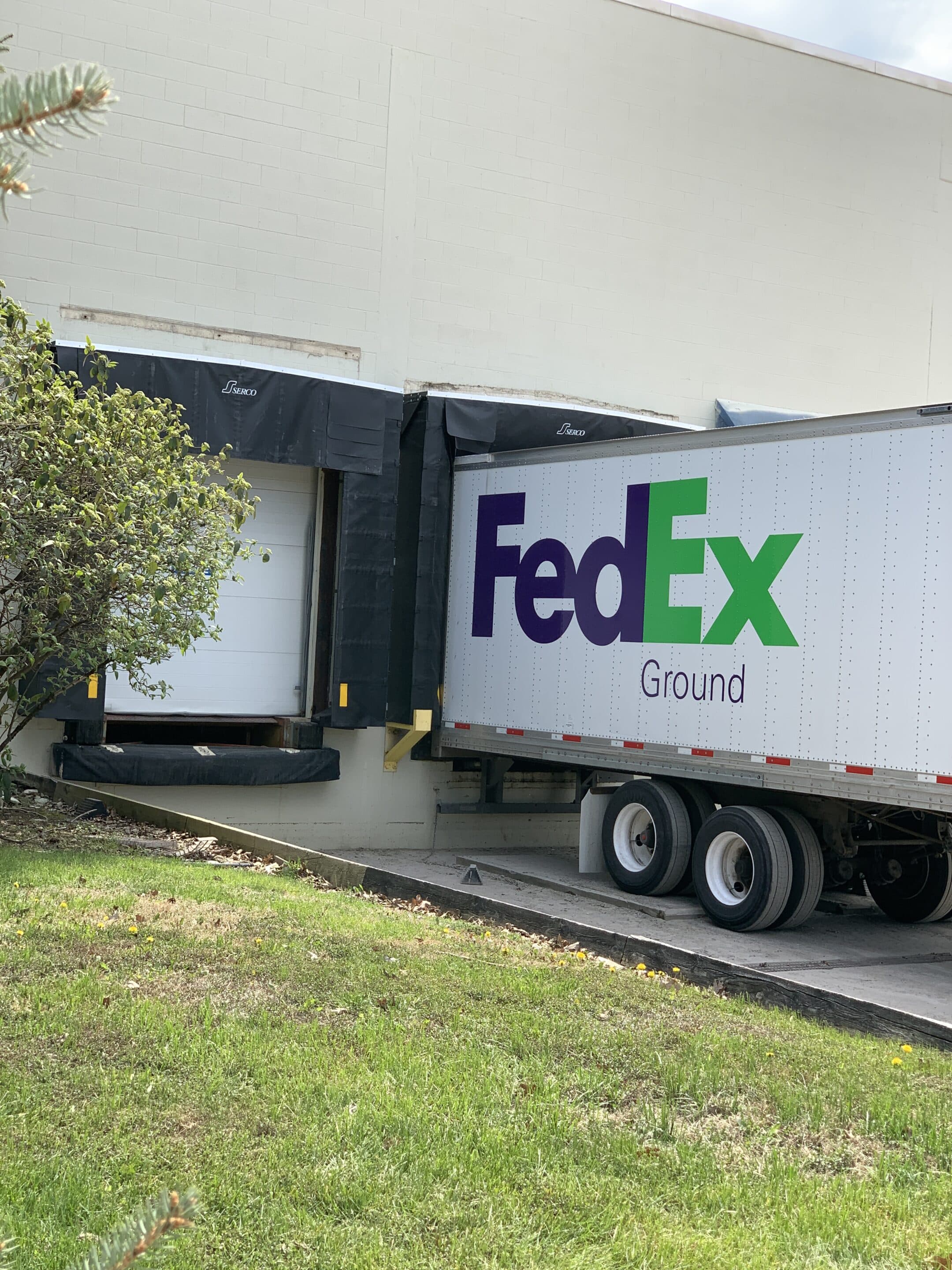 What's the meaning of Hold at Location for FedEx Home Delivery? 
When ordering online, consumers can choose to pick up their orders at any of 21,000+ locations like Walgreens, Dollar General and many grocery stores in addition to FedEx locations. The benefits of this delivery option include security and convenience—plus potentially reduced shipping costs! 
For consumers: FedEx Hold at Location video tutorial give you tips for using FedEx hold at location. 
Learn More About Online Order Fulfillment 
5 Ways to Reduce High-Volume Ecommerce Fulfillment Costs
Plus ecommerce experts share insight on fulfillment strategies for discounts, custom packaging and inventory management.
How to Find Online Order Fulfillment that Scales with Growth
Questions Growing Online Retailers Should Ask About Shipping Fees, DIM Weight, Order Volume & More