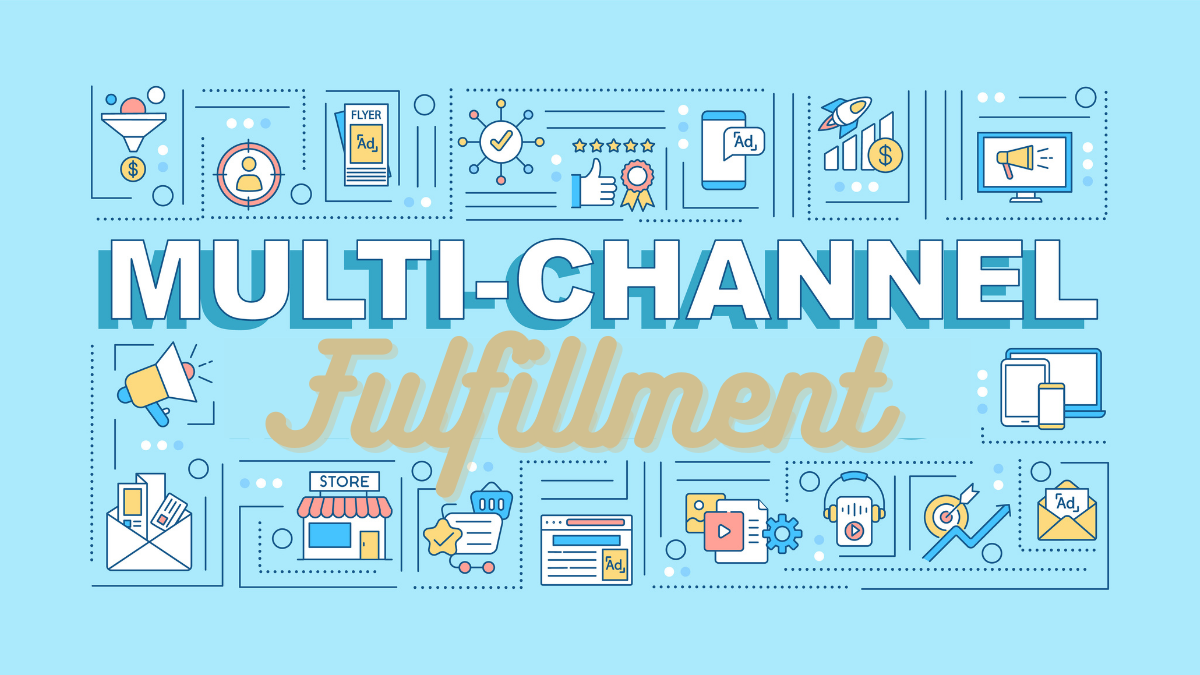 Amazon Multi-Channel Fulfillment is a service that allows online merchants the ability to fulfill orders placed off Amazon.com using Amazon's vast fulfillment network. As a seller, it's important to consider all aspects of Amazon Multi-Channel Fulfillment to figure out if utilizing this service will truly maximize sales and customer satisfaction OR if there are better, more cost-effective options available. Read on to learn helpful tips, trends, and tactics surrounding Amazon Multi-Channel Fulfillment.
A Deep Dive into Amazon Multi-Channel Fulfillment
On the surface Amazon Multi-Channel Fulfillment can be enticing to many online sellers. Amazon MCF gives sellers access to Amazon's robust fulfillment capabilities along with their extensive logistics network. However, when it comes to Amazon, after looking at all the positives, it's also important to closely examine the other side—as there's always two sides to working with Amazon. The information below breaks down Amazon Multi-Channel Fulfillment and explores what's good and what merchants need to watch out for to protect themselves.
What's Good
Easy enrollment

(for existing Amazon Sellers): If a merchant is already an Amazon Seller, the good news is there isn't a separate enrollment process for

Amazon MCF

.

Amazon supply chain

: Amazon boasts they've created the world's largest fulfillment network containing over 200 fulfillment centers with an operations staff of more than 200,000 employees.

Scalability

: Using

Amazon Multi-Channel Fulfillment

, merchants can scale their business without increasing fixed costs.

Ecommerce Integration with Amazon

:

Amazon integrations

are available for merchants to use to connect their various ecommerce channels to automate fulfillment through

Amazon MCF

. There are four ways available to integrate with MCF systems: direct integrations, third-party integrations, inventory/order management systems, and custom API integrations. There's even an

Amazon Multi Channel Fulfillment Shopify

app available to easily automate fulfillment of US Shopify orders!  

Delivery speeds

:

Amazon Multi-Channel Fulfillment

offers merchants various shipping speed options to choose from depending on their needs—Priority (1 business day), Expedited (2 business days), and Standard (3-5 business days).

Real-time Amazon MCF tracking

: Amazon allows customers to fully track their

Amazon fulfillment order

from checkout to delivery. This allows customers to continuously be informed about where their package is while in transit and stay updated on when their package should arrive.
What to Watch Out For
Competition from Amazon

: When merchants use

Amazon MCF

they also give Amazon free insight into their customers through all of the data and analytics Amazon captures. So, if a merchant's products do well, there's a risk that Amazon will bring those products into Amazon Basics and end up competing against them.

Penalty fees

: Is anyone surprised? MCF is an Amazon service and Amazon is notorious for charging lots of fees when their rules aren't followed. Merchants who use

Amazon Multi-Channel Fulfillment

need to make sure they understand all the various

Amazon MCF

fees to try to avoid costly mistakes. 

Inbound limits

:

Amazon MCF

uses "inbound" to describe products that are sent to Amazon

fulfillment centers

to be stored until a purchase is made. With inbound MCF inventory, Amazon enforces storage-type-level restock limits which are determined by a merchant's past and forecasted sales. 

Storage limits

:

Amazon Multi-Channel Fulfillment

uses a merchant's Inventory Performance Index (IPI) score to determine storage limits. If a merchant doesn't do a good job managing their inventory and their IPI score doesn't meet Amazon's requirements, they'll be penalized. 

Long-term storage fees

:  When merchants store products in Amazon

warehouses

for more than 365 days, they get charged long-term storage fees in addition to the usual monthly storage fees. This can become very expensive and hurt a merchant's bottom line.

Unbranded packaging

:

Amazon Multi-Channel Fulfillment

uses "smile free" boxes to fulfill MCF orders. While it's good MCF orders aren't being shipped in Amazon-branded boxes, on the flip side, using a plain box misses an opportunity for merchants to showcase their brand to create a memorable experience and connect with their customers.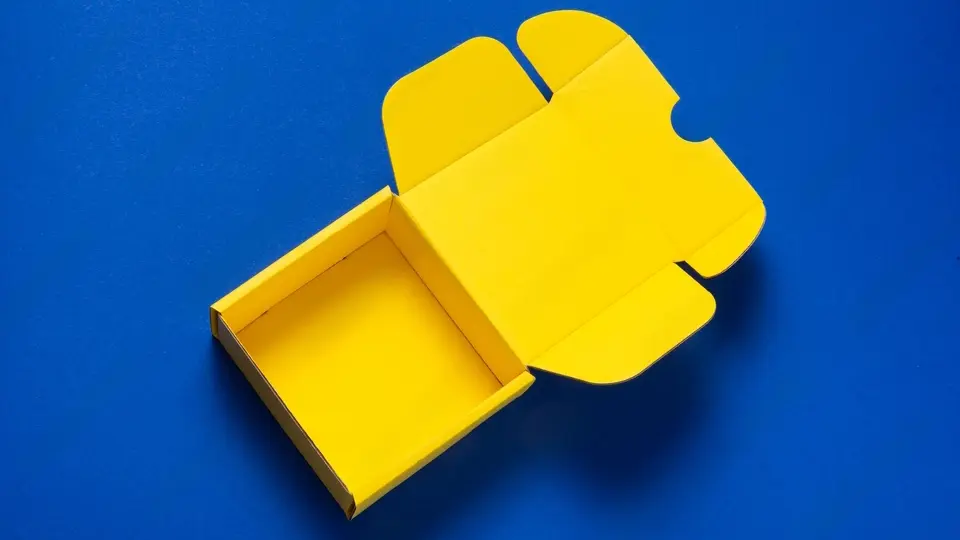 Why Custom Packaging Is Important
As best-selling author Seth Godin says, "Marketing is no longer about the stuff you make, but the stories you tell."
This is an important sentiment that ecommerce merchants should keep in mind when considering the type of experience they want to provide to their customers. Custom packaging is one tool merchants can use to tell the story of their products and brand to help set themselves apart from their competition. 
Imagine the difference between the experience of opening a boring, unbranded box compared to opening a beautifully-designed, custom box that sets the tone from the moment the package arrives on the customer's doorstep. Utilizing custom packaging allows merchants to create a memorable experience for their customers from start to finish. On top of being exciting for customers, these experiences tend to be ones they want to share with others in the form of free word-of-mouth advertising and unboxing videos—which is good for business.
Check out Fulfillment of a Custom Box for Packaging Online Orders to learn more about the benefits of custom packaging.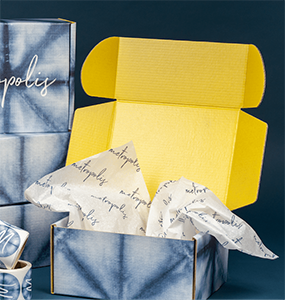 Did You Know … Strategic Custom Packaging Can Potentially Save Sellers Money?
eFulfillment Service clients benefit from our expertise and the expertise of our various partners. Our friends at RBC Custom Packaging recently shared how their design insights helped cut material costs for Metropolis Goods (an online retailer of women's goods). 
Check out this case study to learn more!
Amazon MCF vs. Other Options: What are the Risks? 
With the vast amount of fulfillment options available to internet sellers, many may find themselves asking one question: is Amazon multi-channel fulfillment worth it? Check out the table below for a quick comparison of Amazon MCF versus other fulfillment companies.
Amazon Multi-Channel Fulfillment
eFulfillment Service
Fulfillment.com
Shopify Fulfillment Network
Customer Service
NO.
MCF sellers are responsible for providing all aspects of customer service including requests for refunds, returns, replacements, etc.
YES.
eFulfillment Service offers first-class service and support to clients and has held an A+ rating from the Better Business Bureau for more than 20 years.
YES.
Fulfillment.com assigns each client a Success Manager as their main point of contact for help.
YES.
Shopify Fulfillment Network offers help to clients via resources in their help center and support team.
Custom Packaging Options
NO.
Amazon uses "smile free" brand-neutral boxes for MCF Amazon order fulfillment.
YES.
Whether merchants already use or want to use custom boxes in their order fulfillment, eFulfillment Service can help.
YES.
Fulfilment.com offers the option to use branded packaging.
YES.
Shopify Fulfillment Network offers custom packaging options.
Storage Fees
YES.
They vary (and can get expensive) depending on product size tier, current month, product volume, average daily units, and Dangerous Goods classification status.
YES.
However, eFulfillment Service offers low-cost inventory storage where merchants are only charged for the amount of space they use. PLUS, there are no long-term storage fees or penalties for slow-moving merch.
YES.
January - December Fulfillment.com charges no more than $0.47 per cubic foot/month.
YES.
Shopify Fulfillment Network charges daily storage fees based on each SKU with units in inventory storage. These fees vary based on length/width/height of product, number of products in inventory, current month, and how long products have been in inventory.
Multi-Channel Retailers + Online Marketplaces
A multi-channel retailer is a merchant who chooses to make their products available through many sales channels giving their customers choices as to where they want to purchase products. For instance, a multi-channel retailer may sell their products on their own website, via social media, in a brick and mortar store, via online marketplaces, etc. This type of strategy gives merchants the best opportunity to reach all potential customers.
Check out this list of
online
marketplaces:
FAQs: Learn the Basics of Amazon Multi-Channel Fulfillment (MCF)
What is multi-channel fulfillment? OR … What is MCF?
Multi-channel fulfillment, also referred to as MCF, involves selling products through various sales channels with each sales channel having its own inventory. Orders from different sales channels may or may not be fulfilled by the same third party logistics (3PL) provider or fulfillment center.
What is Amazon Multi-Channel Fulfillment MCF?
Amazon Multi-Channel Fulfillment is an order fulfillment service available to merchants which allows them to store and ship products directly from Amazon fulfillment centers. Amazon MCF allows internet retailers the ability to use a variety of online sales channels outside of Amazon.com (company website, online marketplaces, social media, etc.) to sell products while still utilizing Amazon's storage space and infrastructure to fulfill their online orders.
What is Amazon fulfilled?
Amazon fulfilled means that a seller's inventory is stored in Amazon warehouses and once an order is placed, those orders are fulfilled (picked, packed, and shipped) via Amazon. Amazon fulfills different types of online orders through Multi Channel Fulfillment Amazon or Fulfillment by Amazon services.
How does Amazon fulfillment work?
First, merchants have to decide which of Amazon's fulfillment programs work best for their situation: Amazon Multi-Channel Fulfillment, Fulfillment by Amazon, or Seller-Fulfilled Prime (which—as of the time this article was written—is not accepting new registrations). Then, merchants send their inventory to Amazon's fulfillment centers. Once customer orders are received, Amazon picks, packs, and ships those orders.
The cost for amazon fulfillment can vary, and merchants need to keep in mind that in order to use Amazon fulfillment services they must adhere to a strict list of rules and requirements or else they risk racking up costly fees and penalties.
Amazon MCF vs. FBA: how does the fulfillment process differ?
With Amazon Multi Channel Fulfillment, an ecommerce merchant sends their products to Amazon's fulfillment centers. Once customer orders are placed via online sales channels outside of Amazon.com, the merchant has three fulfillment options to choose from:
Create orders one at a time.

Create bulk orders by uploading a spreadsheet.

Create automatic orders using an API.
After orders are received, Amazon picks, packs, and ships those MCF orders. Amazon Multi Channel Fulfillment returns can be sent to an Amazon center, however, Amazon MCF sellers are responsible for providing all aspects of customer service for return orders.
On the other hand, with Fulfillment by Amazon (FBA), an ecommerce Amazon merchant sends their shipment to amazon FBA warehouses. When a customer places an order via Amazon.com, then Amazon picks, packs, and ships those FBA orders. When a customer needs to return an order, they have the option to ship to FBA fulfillment centers and Amazon will handle all customer service needs.
What are MCF charges on Amazon?
MCF charges are fees imposed by Amazon when a merchant sells a product via another platform that is fulfilled by Amazon. Amazon Multi Channel Fulfillment fees include single fees for picking, packing, and fulfilling orders, as well as fees for inventory storage. Amazon MCF charges are determined by product size, weight, and shipping speed.
Can you use Amazon MCF without selling on Amazon?
Yes. It doesn't matter if a merchant sells products on Amazon or not as Amazon MCF is available to all merchants selling products outside of Amazon's marketplace.
Is Amazon multi channel fulfillment for international orders an option?
Yes … However, as of the time this article was written, Amazon MCF only supports international fulfillment for media goods including books, music, DVDs, and videos. Also, Amazon MCF international orders have separate fulfillment fees.
Is there an Amazon Multi Channel Fulfillment fees calculator?
No … or at least if there is, it wasn't easily discoverable in our search. Amazon does have a revenue calculator which shows some Amazon fees and allows merchants to compare Amazon fulfillment costs vs. merchant-fulfilled costs. However, due to Amazon's various tricky fees, the true cost to sell on Amazon can often be hard to pinpoint until merchants are actually utilizing Amazon for their fulfillment.
Is Amazon Multi Channel Fulfillment for eBay orders an option?
Yes. Merchants who sell products via eBay's online marketplace can use Amazon Multi-Channel Fulfillment to fulfill their eBay orders.
Is Amazon Multi Channel Fulfillment for Walmart orders an option?
Yes. Sellers can use Amazon MCF to fulfill their Walmart orders as long as they use unbranded packaging because Walmart prohibits sellers from shipping orders branded with competitor logos.