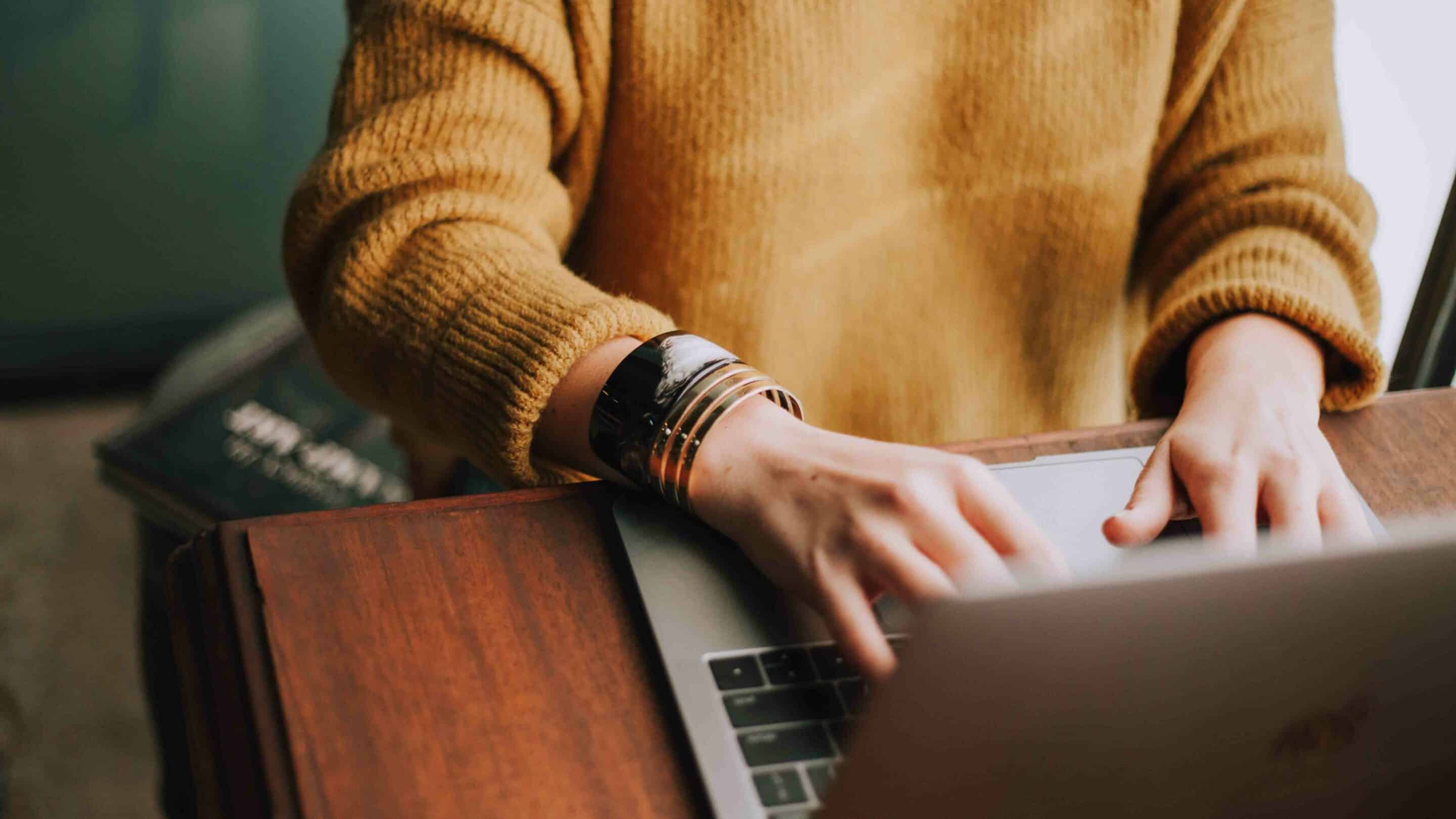 Introduction to Etsy SEO
Why is SEO marketing so crucial for Etsy sellers? SEO makes your items visible when someone searches for a product matching your items description. Fine tuning your SEO will ensure that your items are at the top of the list when someone looks for a product in your genre. This can be within the Etsy search bar or within your browser.
In this guide we will review how to optimize your Etsy SEO by applying the techniques through your title, description, and tags.
Jump right in: Etsy SEO: Help Customers Find You in 2023
Understanding the New Etsy SEO (2023 Update)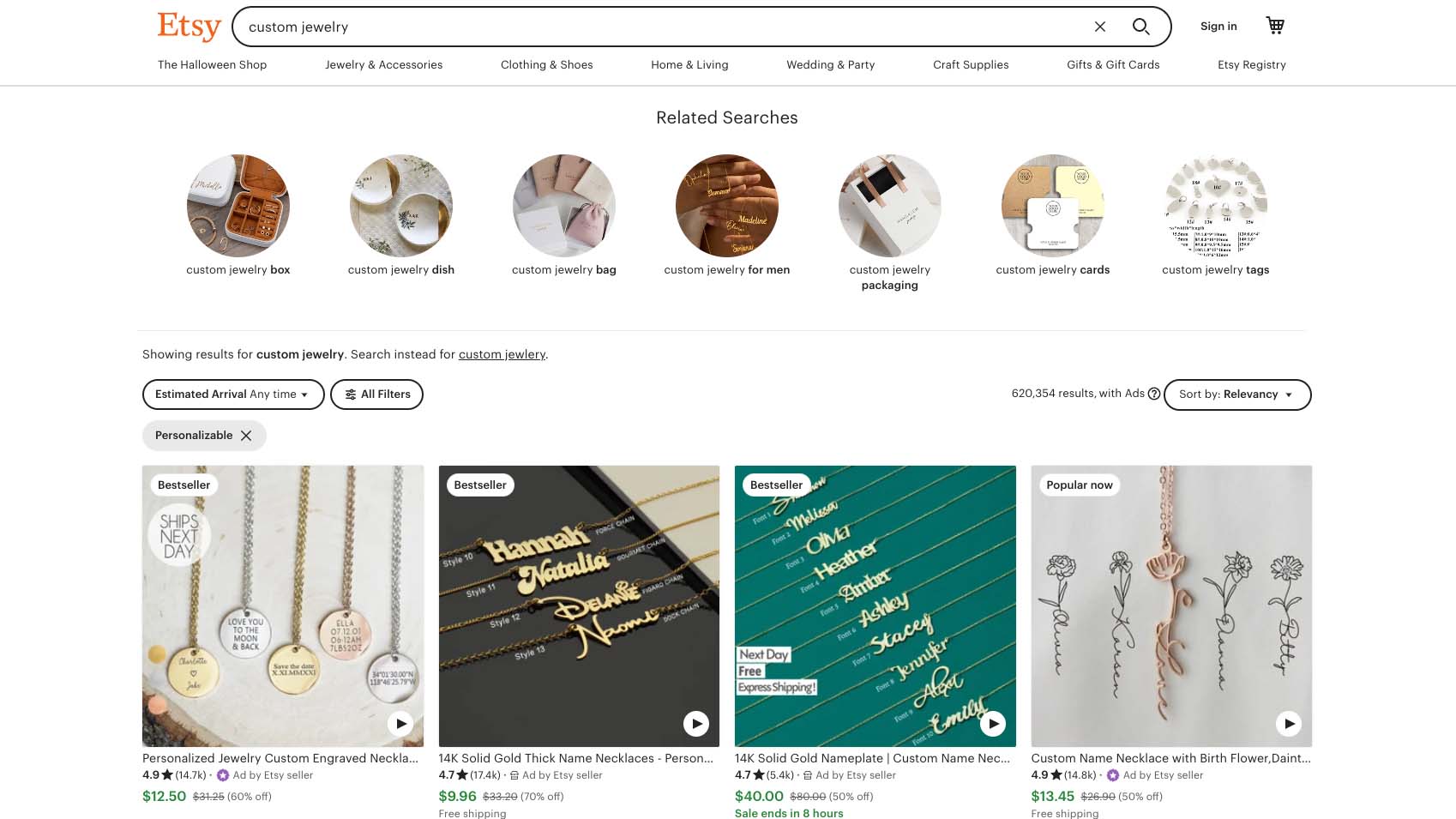 We have all heard of it… the Etsy algorithm plays a role in getting the quality rankings that all sellers want to achieve.  In 2023 Etsy redid how their algorithm worked so that when a customer goes online to search for that perfect hand-crafted gift/Item it uses the following: keywords, tags, product attributes, quality photos, and positive customer reviews with how the end customer sees them in their search.
The more in tune your SEO the more visible your items appear within the end customers search for those types of items. 
Identify Descriptive Anchor Keywords
Identifying the perfect keywords is a cornerstone in optimizing your listing. Here, we dissect how to zero in on descriptive words that resonate with your product. Let's envision Ann, who sells homemade bee's wax candles with a delightful blend of natural essential oils.
Step 1: Identify four descriptive words; in Ann's case: "Bee's Wax," "Homemade," "Natural Essential Oil," "Candle."
Step 2: Combine these words creatively in your title.
Examples: Bee's Wax Scented Candle, Essential Oil Candle, Handmade Fragranced Candle
Need a bit more explanation on Etsy SEO in 2023?
This video from Kate Hayes offers a great insight into the world of Etsy SEO!
Crafting the Perfect Etsy Product Title
When you list your product, the title should list the most relevant keywords first,
Handcrafted, Bee's Wax, Candle, Fragranced with Natural Essential Oils, Eucalyptus & Spearmint, Aromatherapy, Ambiance
Make sure to use as many as possible, Etsy allows up to 140 characters, this includes spaces within the title listing, above is 117 characters. This is what helps pull your item up to the top of the Etsy search list for the end consumer to view. You can view this within the Etsy Help Center, How Etsy Search Works.
Writing an Engaging Etsy Product Description
This is different than the title as it should draw the customer in so that they can select that add to cart button, make sure to include action words like "great gift for mom".  Your Etsy product description should again use some of the keywords that we outlined above but should also include everything that the buyer is wanting to know, size, weight, shipping times as well as your return policy.
"Beautiful Handcrafted Bee's Wax with Natural Essential Oil Fragrance of Eucalyptus & Spearmint. This aromatherapy candle will create a soothing and uplifting atmosphere in any space or could be a great gift for that special someone."
Sizes – They come in 4oz 2¼ x 2½, 8oz 2½ x 2¾ or 16oz 3½ x 4¼ jars.
Ships – Within 24 hours and has a transit time of 3-5 business days within the US.
Return Policy – Easy Returns If you are unhappy with your purchase, please contact us within 15 days of purchase for information on returning it.
Let's face it… the today's consumer wants to have everything up front so that they can make the purchase and go on with the rest of their day.
Check out our Etsy Description Templates
Need more help writing the perfect product description for your Etsy products? Check out our blog on Etsy Product Descriptions where we talk about what makes a perfect description!
By fine tuning and continually monitoring your Etsy SEO it will keep your items coming up at the top of their search list. The effort you put in now will ensure that, so you have a successful Etsy journey in the long run. Happy selling…. 
Yes, you absolutely can — and should — optimize your Etsy listings using SEO strategies. SEO on Etsy involves utilizing relevant keywords, crafting compelling product titles and descriptions, using appropriate tags, and ensuring high-quality photos and positive reviews to enhance your product visibility on the platform. Leveraging SEO techniques helps in ranking your listings higher in Etsy search results, attracting more customers, and ultimately boosting your sales.
How do I improve SEO on Etsy?
Improving SEO on Etsy involves a multi-step process. Here are some strategies to consider:
Keyword Optimization: Research and identify keywords that are highly relevant to your products and include them in your titles, descriptions, and tags.
Title Optimization: Craft titles that are not only keyword-rich but also engaging and descriptive.
Quality Imagery: Ensure to upload high-resolution images that accurately represent your products.
Positive Reviews: Encourage satisfied customers to leave positive reviews, as it influences your shop's ranking.
Tags: Utilize all available tags to describe your product using various phrases and keywords that potential customers might use to find products like yours.
Continuous Learning: Stay updated with the latest changes in the Etsy SEO algorithm to fine-tune your strategy.
What are the SEO categories for Etsy?
SEO categories for Etsy refers to the categorization of your products into relevant Etsy categories and subcategories, which helps in improving your product's visibility. While listing or editing a product, you'll have the option to choose a category that best fits your item. Make sure to select the most appropriate category, as it helps Etsy's algorithm to understand what you are selling and present it to potential buyers accordingly. It is also recommended to use attributes offered by Etsy to further categorize your product based on various features such as color, size, material, etc.
What is the Etsy SEO algorithm 2023?
The 2023 Etsy algorithm update emphasizes the importance of using relevant keywords, appropriate tags, and product attributes. Moreover, it gives weight to high-quality photos and positive customer reviews. Understanding and adapting to the changes in the Etsy SEO algorithm is vital in optimizing your listings for better visibility and higher rankings in search results on the platform.
Want to Jumpstart your Etsy Fulfillment?
Get a free quote from eFulfillment Service and see how a 3PL could simplify your Etsy fulfillment!