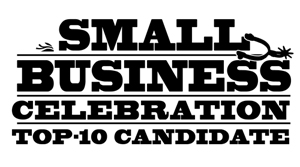 Last week, eFulfillment Service (EFS) participated in the Candidate's Showcase event as part of the Traverse City Area Small Business of the Year Celebration. And this week, we're honored to find out that we made the Top 10!

We're grateful to receive this recognition from our community and local peers, and we'd like to say thank you to the Traverse City Area Chamber of Commerce. We'd also like to give a special shout out to all of our valued, hard-working employees at eFulfillment Service, the ones that truly make our business one-of-a-kind.

Congratulations to all of the other great businesses that participated! To see a full list of the Top 10, click here.