Food Product & Nutraceutical Company Sees eFulfillment Service as Important Partner
"Before the coronavirus started to take over the news, and certainly before Michigan's Governor's executive order to shut down non-essential businesses, we were seeing good sales. They were trending up," says Kristen Moravcik, Marketing Manager at Shoreline Fruit. "It's so important now to be able to get product out to people, either from online sales, or on retail shelves like Meijer and Costco."
Shoreline Fruit relies on eFulfillment Service to store, pack and ship food products and nutraceuticals to fulfill individual online sales direct to consumers, as well as grocery shelves. Cherry Bay Orchards products go to buyers in Northern Michigan, and all over the US. Sales continue to be strong as the pandemic continues, and eFulfillment Service indicates that online orders to consumers have been increasing.
Shoreline Fruit is a local, vertically integrated company owned by cherry growers in Northern Michigan. The fruit that goes into Cherry Bay Orchards products is frozen after harvest and produced throughout the year to ensure fresh from the orchard taste all year long. Cherry Bay Orchards line consists of dried fruit, concentrate, juice and nutraceuticals.
"I think one of the benefits our products provide is that they are fairly shelf stable," says Kristen, referencing the challenges of shopping during the social distancing and stay-home-stay-safe mandates. "That's important to families that are trying to limit their trips to the grocery or buy online. Cherry Bay Orchards products are pantry staples and a healthy part of a balanced diet."
As an essential company, Shoreline continues to manufacture its food products and nutraceuticals. "If we couldn't ship product, not only would it affect the company, but that loss of revenue would affect growers all across the state of Michigan and the US." says Kristen. "Especially in these uncertain days, our goal is to continue to provide American families with healthy food. We rely on eFulfillment Service to get Cherry Bay Orchards products to those families and that revenue back to the farmers."
Other Blogs, Services & Articles
New! Stewardship Program Helps Startups Save
Order Fulfillment Strategies for a COVID-19 Market
Order Fulfillment Case Study: Tuft + Paw
Summary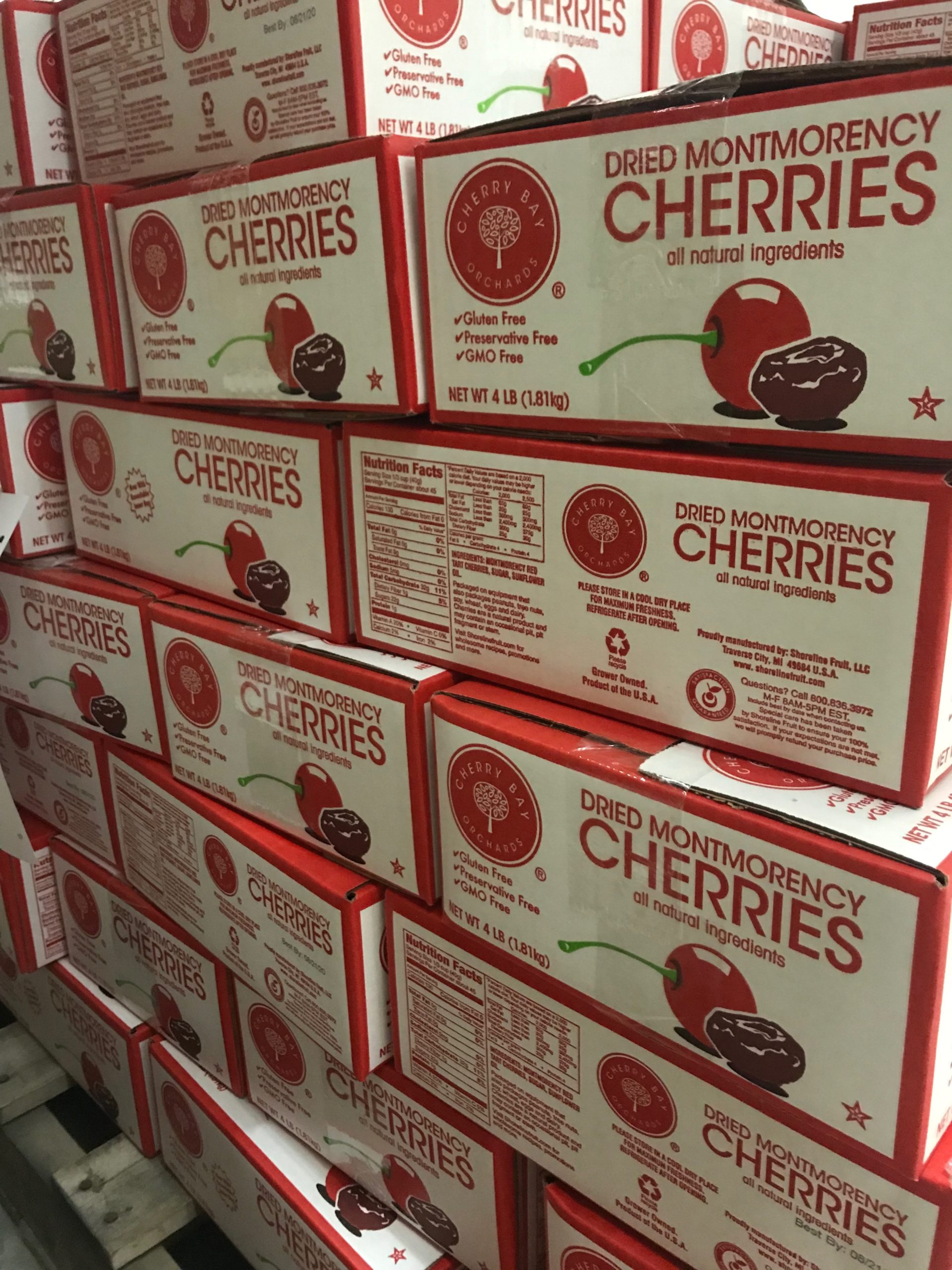 Article Name
Fulfillment Success Story: Shoreline Fruit's Cherry Bay Orchards
Description
Shoreline Fruit shares current market trends for its Cherry Bay Orchards, and how vital it is to have an order fulfillment partner like eFulfillment Service.
Author