Tips for a Successful Prime Day 2022 (hint: start now)
Update: Amazon reports that Prime Day 2022 was very successful for small and medium sized businesses, saying that customers shopped from Amazon sellers included in the Support Small Businesses to Win Big sweepstakes across all 50 U.S. states. Prime members purchased more than 300 million items, more than any previous Prime Day. Customers spent more than $3 billion with small and medium sized businesses on items included in the Support Small Businesses to Win Big sweepstakes. To participate in the dedicated small business storefront on Amazon, entrepreneurs and small businesses had to meet the following parameters: 
Be an American brand registered in Amazon's free Brand Registry
Be a small business as defined by Gartner, a marketplace analyst firm

Another participation option is to be in Amazon's Handmade program

Participants received a email on June 21, 2022 that included a link to promotion-eligible products

Received the small business badge on the detail page of their promotion-eligible products
Amazon reports that Prime Day sales in the U.S. were most popular with the following products: premium beauty brands, including LANEIGE and NuFACE; Apple Watch Series 7; Crest Teeth Whitening and Oral-B electric toothbrushes; kids' and baby clothing from Simple Joys by Carter's; Bentgo Kids lunch boxes; Levi's apparel and accessories; Shark vacuums, air purifiers, and steam mops; Beats by Dre headphones and earbuds; Coleman, Marmot, and ExOfficio outdoor gear and apparel; and construction toys including LEGO sets, Magna-Tiles, and PLAYMOBIL.
Amazon Prime Day 2022 dates were July 12-13. The Amazon announcement included an interesting mention of, "new, member-only offerings start June 21." Prior to Prime Day 2022, big box retailers flooded the news with discussions of overstocks in the wrong categories, prompting discounts and sales. Retailing pundits speculated that big box retailers were trying to capture consumer dollars ahead of Prime Day with these sales. Amazon's move to start promoting discounts earlier than the official days of Prime Day may have been a response to competition and an effort to encourage spending on Amazon in a challenging retail market.
Download The Complete Guide to FBA Prep Service
Download our free Amazon FBA Prep Service Whitepaper to learn more about penalties, fees, risks, and best practices associated with Fulfillment by Amazon.
When Amazon gives you Prime Day deadlines, take note. With the world still re-inventing supply chains as it reels from pandemics, super power wars and whatever is next, Amazon is taking some of the mystery out of its Prime Day announcements by strongly suggesting sellers are ready:
Automated fulfillable inventory settings must be updated by April 14, 2022
Automatic inventory removal starts April 15, 2022
Deals for Prime Day need to be submitted by April 29, 2022
Inventory for Prime Day needs to arrive at fulfillment centers before June 30, 2022
And Amazon isn't allowing any excuses, suggesting online sellers consider factors like logistics, weather, customs clearance and carrier-related issues.
Let's look at these hints one at a time, sharing Prime Day tips and fulfillment experience from our team of ecommerce experts. And if you'd like help with storing inventory, prepping shipments to go to Amazon and fulfilling online orders from other marketplaces, eFulfillment Service would be honored to send you a customized quote and be ready to receive inventory to meet any of Amazon's deadlines.
Automatic Inventory Removal Starts April 15, 2022; Settings Must Be Changed April 14, 2022
Amazon makes the most money when inventory is coming in, and going out at a strong clip. To make room for lively sellers for Amazon Prime Day 2022, Amazon is emptying its warehouses of all slow-moving inventory—and it's automatic, unless you "opt out." 
What's getting the boot? Any inventory in Amazon fulfillment centers that is older than a year. If it's getting charged a long-term storage fee at an Amazon warehouse, it's scheduled for removal. Here's the good news, moving inventory out of Amazon that's been there more than a year to a low-cost storage warehouse will save you money. Before April 14, secure a professional fulfillment center with low-cost storage and Fulfillment By Amazon (FBA) Prep Services. 
To move an ecommerce merchant's inventory safely to an FBA Prep fulfillment center, be sure to have a valid return address of the third party logistics (3PL) partner in your automated fulfillable inventory settings, before April 14. Amazon needs 24 hours notice, so they don't liquidate an Amazon seller's inventory instead of shipping products to an internet retailer's preferred 3PL. 
The next group of inventory getting automatically removed from Amazon fulfillment centers is anything that hasn't sold in six months, if it's been in Amazon fulfillment centers for six months. This edict could hit seasonal items hard, in addition to any online retailer with slow-moving inventory. Not only are stagnant items affecting an ecommerce merchant's IPI score, but finding lower-cost storage will help the retailer's bottom line. It's another opportunity to take advantage of an FBA Prep Services partner, who can store inventory until it's needed by Amazon, pack and ship it according to Amazon regulations and save sellers money and effort. 
And what exactly does Amazon mean when it says liquidation? Donated, recycled or disposed of … So internet merchants need to get a fulfillment center onboard by April 14, 2022, in time to have online inventory shipped to that warehouse. 
Ecommerce Definition: Amazon's automated fulfillable inventory removal:
What is Amazon's automated fulfillable inventory removal? Amazon uses its automated fulfillable inventory removal process to make room in its warehouses for Prime Day inventory, pushing out slow moving inventory by liquidating it or returning it to the owner. Unless Amazon sellers opt out, the policy allows for Amazon to remove products incurring long-term storage penalties, or products that have been in the warehouse for 6 months, but haven't sold in 6 months. 
Deals for Amazon Prime Day 2022 Submitted by April 29
Amazon started accepting Prime Day 2022 deals on March 22, 2022, and will keep the deal portal open through April 29, 2022. Last year, Amazon Prime Day 2022 sales emphasized third-party Amazon sellers more than in previous years. The trend is expected to continue this year. Currently, predictions suggest that Amazon Prime Day will probably start on Monday, July 18 and run through Tuesday, July 19. It's a good practice to prepare Amazon marketing and fulfillment plans for a possible Prime Day on Monday, July 11 through Tuesday, July 12, as well.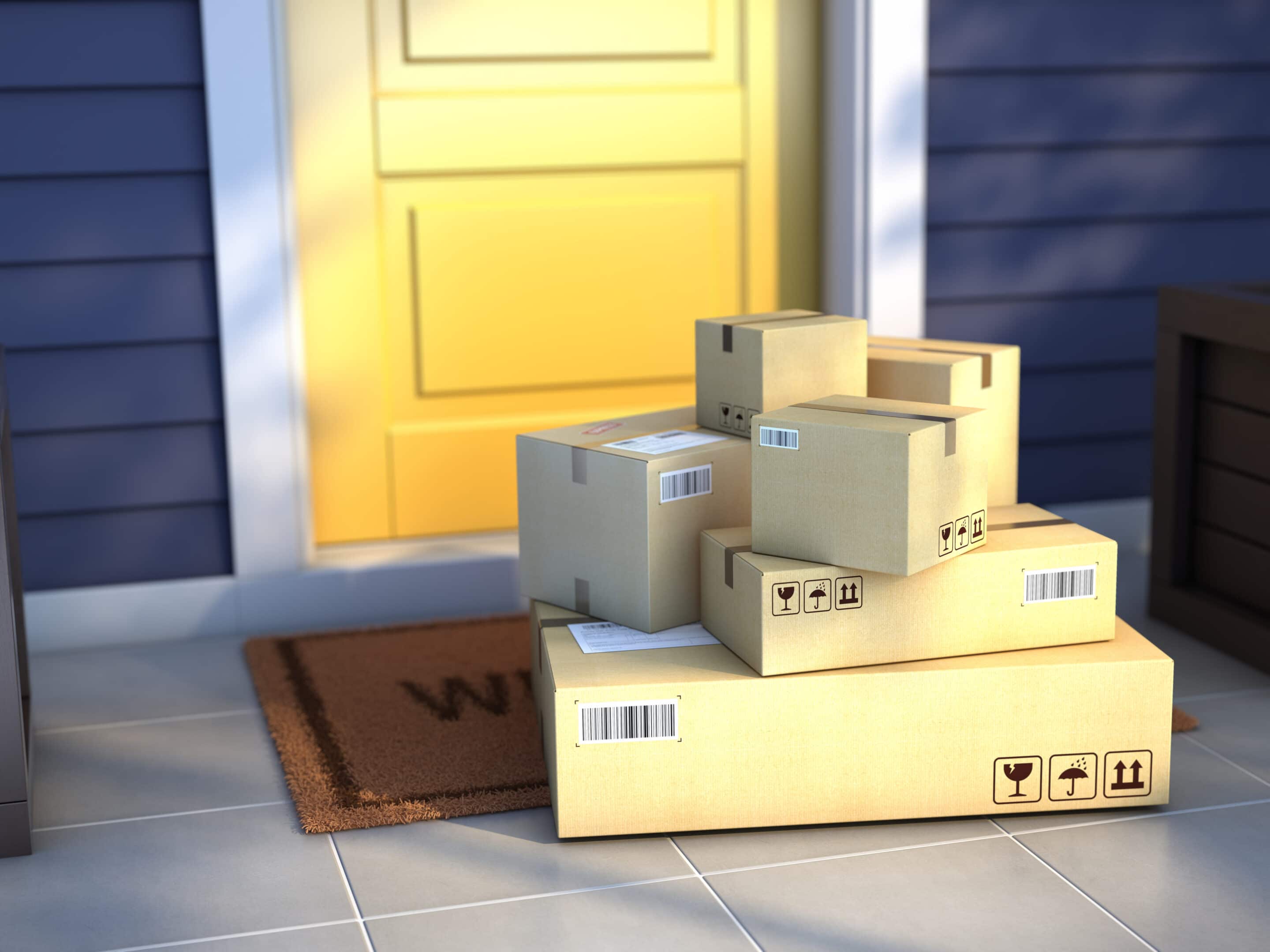 As they develop online promotions, ecommerce sellers may be tempted to make deep price cuts on the Amazon marketplace to get more attention from Amazon and its customers. Here's a Prime Day tip: our teams suggest that internet retailers look to minimize the impact of those price cuts by simultaneously cutting fulfillment costs and encouraging larger revenues per online order. 
How does one cut fulfillment costs and encourage larger revenues per order? Create bundles! Sell two products at once, offer a discount, and save on the fulfillment costs. In short, Amazon sellers sell twice as much, but only fulfill one order. If merchants want to take advantage of selling bundles of products, work with your fulfillment center to put those kits together before you ship them to Amazon's warehouse, mark them properly with "sell as a set" stickers and send them to Amazon with a new FNSKU barcode. 
Here's more on the math associated with increasing online order revenue and reducing fulfillment costs by bundling products: Why Should Amazon Sellers Bundle Products 
The best practice for planning for Amazon Prime Day 2022 is to view the marketplace and the sale days as part of an overall summer multi-channel marketing plan. Many online marketplaces, like Walmart.com, have been boosting their promotion activities around Prime Day. And online retailers will want to communicate with current customers all throughout June, offering them deals to make sure they are not tempted to try a competitor's product, or spend all their money on Amazon Echos and not their inventory. 
Amazon Prime Day 2022 Inventory Arrives at Amazon Fulfillment Centers by June 30
Amazon has already anticipated all the things that will prevent you from making that deadline. 
"Other factors that can affect the timelines of your shipment include logistics, weather, customs clearance, and carrier-related issues. Be sure to consider these factors when sending shipments, to ensure that they arrive at the correct fulfillment center in a timely manner without affecting subsequent listing and sales." 
And Amazon is not accepting those reasons as excuses for tardiness. eFulfillment Service suspects any of the other Amazon rules and regulations can prevent your inventory from making it through Amazon receiving on time, to be sold during Prime Day. Any non-compliance issue that puts an online retailer's products in the problem-solving area, at such a busy time could mean missing Prime Day. 
When is Amazon Prime Day? 
July 12 & 13
Confirmed July 12 & 13, starting at 3 a.m. EDT on the 12th. Includes, "… new, member-only offerings start June 21″
June 21 & 22
$11.2 billion, Amazon marketplace sellers sold 36%
Oct. 13 & 14
$10.4 billion, pandemic pushed sale to fall, Amazon marketplace sellers sold 35%, a Prime Day turn-around year for sellers
July 15 & 16
$7.2 billion, Amazon marketplace sellers sold 32%
Amazon Prime Day 2022 Plans Encourage Seller to Seek Low-cost Storage & FBA Prep Services
To prepare for Amazon Prime Day 2022, ecommerce merchants should seek out a reliable fulfillment center that can provide low-cost storage for slow-moving or seasonal inventory. Then have that inventory shipped to that warehouse, by updating the automated fulfillable inventory settings with the 3PL's address before April 14th. And finally, choose a partner with reliable FBA Prep services that can also ship that inventory back to Amazon warehouses when it's needed to replenish Amazon inventory, and do so according to Amazon's onerous set of regulations. 
eFulfillment Service helps ecommerce companies work with Amazon, prepping product shipments to replenish Amazon inventory according to Amazon rules and regulations. We can also process and ship orders from online marketplaces like eBay, Etsy, Walmart.com, Overstock.com and more. Additionally, we fulfill direct to customer online orders processed through internet retailers' website shopping carts, including Shopify, Woocommerce, Bigcommerce, 3dCart/ Ship4Shop and Ecwid . We'd be delighted to provide a quote to help Amazon sellers plan and prepare for Amazon Prime Day. 
Ecommerce Definition: Amazon Prime Day:
What is Amazon Prime Day? The definition of Amazon Prime Day has evolved beyond one day of sales on Amazon, as it was originally. Now it's a summer online sales season of two or more days started by Amazon and adopted by major internet retailers and marketplaces, like Target, Kohl's, Walmart and others. Online sellers should prepare to take advantage of the high volume sales opportunity by working with a professional fulfillment center providing FBA Prep services and fulfilling consumer orders on other marketplaces as well. 
Learn More About Selling on Amazon & FBA Prep
FBA Prep Service—Best Practices, Pricing & More
How To Find The Best FBA Prep Services Fulfillment Center
Managing Your FBA Prep In-House—Risks
9 Ways to Save Money, Time & Trouble by Outsourcing FBA Prep Fulfillment Work—