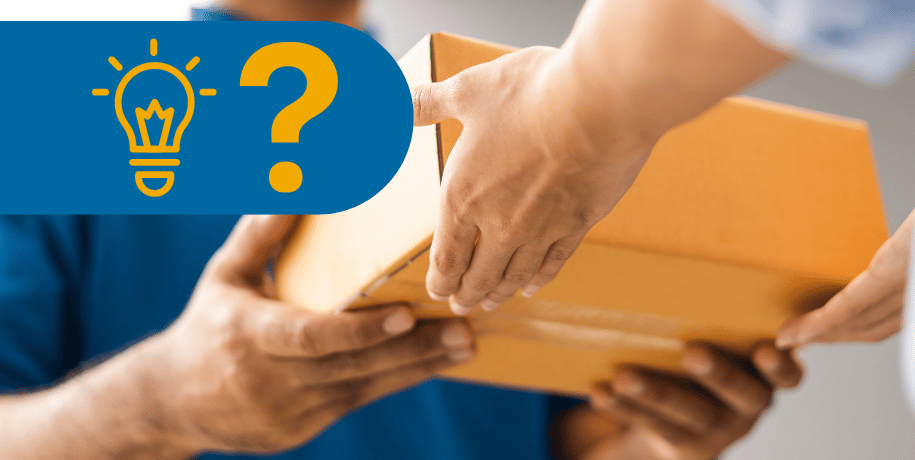 Internet retailers often wonder if selling on Amazon without FBA is a possibility? Yes, it's possible. As a merchant on Amazon, there are essentially two options for handling product fulfillment: Fulfillment by Amazon (FBA) or Fulfilled by Merchant (FBM). 
Each option has its own set of advantages and disadvantages. Understanding the differences can help Amazon sellers decide the right path for their business.
Selling on Amazon FBA vs. FBM 
FBA allows merchants to outsource their online order fulfillment to Amazon Fulfillment Centers. FBA sellers ensure their products are stocked at Amazon Fulfillment Centers, while Amazon handles customer orders by picking, packing and shipping products on behalf of the seller. Amazon also provides customer support to sellers who utilize the FBA program.
With FBM, you're assuming and controlling all responsibilities of the fulfillment process—warehouse storage, shipping, and customer support. If you already sell products outside of Amazon and have all the logistics figured out (storage space, in-house customer service, returns, etc.), FBM might be a viable option for you. Selling on Amazon without FBA might also make sense if you're an internet retailer who doesn't sell a high volume of products and/or sells hefty items or products that require a temperature-controlled environment. 
Fulfillment by Amazon: Pros, Cons & Prime Status
Some merchants find themselves considering if selling on Amazon without FBA makes sense. Or they may ask themselves is Amazon FBA worth it? 
Being an Amazon FBA seller comes with its own set of pros and cons. First, the obvious. With FBA, sellers get to pass a lot of the fulfillment responsibilities off to Amazon. Not having to deal with customer service or process returns paired with allowing Amazon to pick, pack, and ship online orders can alleviate a lot of worry and stress for some sellers.
Best of all, when selling on Amazon using FBA, products achieve the prestigious Prime status—making listings more likely to be viewed by a wider audience who purchases more frequently and highly values the Prime shipping label that comes with Prime status.
Why is Prime status so valuable from a marketing perspective? 
Prime members number 200 million—yeah, that's a lot
Prime members get free shipping on Prime products, so if everything else is equal, Prime products have an edge over competition in front of 200 million buyers
Prime products appear at the top of Amazon search results
How to Sell on Amazon without FBA: 5 Steps
Step 1: Create a marketing plan for products.
Directions: Figure out your marketing budget and consider running ad campaigns through Amazon Advertising—this can help improve brand awareness and allow you to fine-tune your marketing strategy by using customer data to drive smarter business decisions.
Step 2: Optimize all Amazon entries.
Directions: Ensure product listings catch the eyes of potential customers by using high-quality photography and providing accurate well-written descriptions that contain keywords relevant to what you're selling.
Step 3: Use a 3PL that handles Amazon Fulfilled by Merchant (FBM).
Directions: Even if you do use FBA, you'll need a 3PL to provide FBA Prep services for overflow inventory. Do the research and look for a professional 3PL, like eFulfillment Service, that understands the complexities of working with Amazon. eFulfillment Service not only knows all the rules, they also have a proven track record having successfully partnered with hundreds of clients selling products through Amazon.
Step 4: Stay on top of Amazon inventory management
Directions: Partner with an expert 3PL that has dependable fulfillment software to help avoid Amazon inventory mismanagement nightmares and sync online sales across multiple shopping carts and platforms. Promote, discount or remove slow moving inventory. Manage inventory to avoid back orders. 
Step 5: Oversee customer service efforts and plan for returns.
Directions: Merchants selling on Amazon without FBA have to handle all customer service needs on their own—including returns. It's important to have a robust plan and a team who can execute it. If not, things quickly get out of hand when unhappy customers post bad reviews which can damage your reputation, your IPI score and hurt sales.
A few Pros for FBA to keep in mind:
Prime label on product listings
Lower shipping costs (well, similar to eFulfillment Service's)
Zoneless shipping costs, predictable shipping expenses
Use Amazon shipping rates
Customer service help (returns, refunds, etc.)
No worries about meeting Amazon shipping deadline requirements
As a merchant, it's important to stay on top of product listings, inventory levels, and ensure products are properly prepared when sent to Amazon Fulfillment Centers for restocking. Understanding Amazon FBA inventory requirements and managing risks associated with doing FBA prep in house is extremely important. When selling on Amazon, FBA fees must remain top of mind. Otherwise, merchants open themselves up to costly penalties and potential headaches that can really impact their bottom line.
Consider some of these FBA CONS:
Slow inventory replenishment can lead to lost sales & damaged IPI scores
Increased costs and potential problems associated with managing inventory in house
Hidden charges posed by unplanned FBA services
Risk of racking up Amazon FBA fees and penalties when not meeting their specifications (i.e. Amazon FBA label size and placement requirements, long-term storage rules, etc.)
Ecommerce Definition: Merchant Fulfilled Network (MFN) / Fulfilled by Merchant (FBM):
The definitions of Merchant Fulfilled Network (MFN) and Fulfilled by Merchant (FBM) are nearly interchangeable for Amazon, both referring to a process of fulfilling online orders from outside Amazon warehouses. Amazon distinguishes Fulfillment By Amazon (FBA) from Fulfilled by Merchant (FBM) as separate ways that an Amazon order ships to customers. FBM allows internet retailers to list their ecommerce products on Amazon, while managing all aspects of the fulfillment process—warehousing, shipping, and customer support—from their own warehouses or through a 3PL. FBM merchants are part of the Merchant Fulfilled Network of merchants.
Fulfilled by Merchant: The Good, The Bad, The Backup
If a merchant is selling on Amazon without FBA, then they're more than likely selling using FBM. Well-established businesses with logistics already in place are usually the best candidates for FBM. Typically, these types of businesses already have the capital needed to deal with the costs associated with packing and shipping orders on their own, plus they tend to have their own customer service team to manage order issues and returns.
FBM Products Don't Get Prime Status
However, one major disadvantage of selling via FBM: products don't qualify for Prime status. This means potentially missing out on easy sales and lots of eyeballs. Amazon Prime members now number more than 200 million and many of those shoppers highly value the Prime shipping benefits that accompany Amazon Prime membership. Oftentimes, Prime members ignore product listings without Prime shipping as an option—potentially limiting FBM sellers' customer reach.

The Backup—FBM Options Are A Valuable Plan B
During the Covid pandemic, Amazon prioritized essential product orders like food, cleaning products and healthcare supplies over other categories, like games, toys, crafts and sporting goods. For those non-priority merchants, Amazon orders only using FBA, were delayed three, four, or up to six weeks. That revenue was also delayed. And some consumers abandoned those delayed carts, using other options like curbside delivery or finding direct-to-consumer sources.
The work-around fulfillment option for many non-priority Amazon sellers was to immediately switch from FBA to FBM, and those sellers with a strong fulfillment partner were able to respond to those sales, and keep earning.  
As sellers scale up, adopting multiple sales channels, a professional fulfillment center is a vital partnership to have in place. Not only are professional fulfillment services required to replenish FBA inventories (FBA Prep services), and online orders for other marketplaces like Walmart.com, eBay, Esty and others, but sellers should also develop a direct to consumer relationship through their own website, for maximum channel diversity and profitability.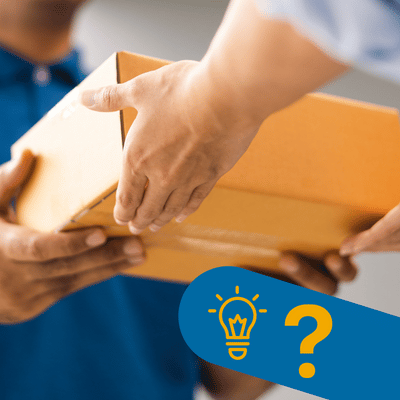 Ever wondered … Can you sell Amazon Prime without FBA?
There is a program called Seller Fulfilled Prime which is like a hybrid version of FBA and FBM. Seller Fulfilled Prime allows merchants to list products with Prime status, while handling the fulfillment on their own. 
However, merchants must qualify for this program by meeting a list of stringent requirements:
Ship more than 99% of orders on time
Comply with Amazon's Returns Policy
Ensure an order cancellation rate of less than 0.5%
Provide premium shipping options
Seller Fulfilled Prime Not Active
On top of meeting those requirements, sellers must also complete a trial period to prove their worthiness—not surprising, we are talking about Amazon after all! Plus, as of the time this article was written, Seller Fulfilled Prime is only taking names for its waitlist. Since Seller Fulfilled Prime isn't allowing new registrations, it's not really an option at the moment if you're looking to attain Prime status as an FBM seller.
Ecommerce Definition: Fulfillment by Amazon (FBA):
Amazon offers a fulfillment service to Amazon sellers called Fulfillment by Amazon (FBA). FBA allows Amazon sellers to have Prime status and use Amazon warehouses, staff and carriers to store, pack and ship orders to consumers and manage returns. Sellers send 90 days of inventory to Amazon Fulfillment Centers, following strict labeling, packing and shipping guidelines.
Partnering with a Professional 3PL is Essential
Whether you decide to utilize FBA or FBM is up to you and what makes the most sense for your business. However, there are very few instances where selling on Amazon without FBA makes sense.
While FBA can be intimidating, it doesn't have to be. All you need is the right FBA partner who can help you effectively navigate Amazon's specific requirements.
At eFulfillment Service, we employ responsive, knowledgeable, and honest people who provide top-notch service to hundreds of clients that choose to partner with us for their FBA Prep Services. Our FBA Prep Service Center offers many valuable FBA Prep and Ship services and benefits including:
Amazon labeling service
Easy to understand pricing
No setup or long-term storage fees
Amazon removal order processing
For most sellers, the lack of Prime status makes selling on Amazon without FBA a no-go. Regardless of the route you choose—FBA or FBM—having an experienced 3PL partner by your side to help is a good idea.
Consider eFulfillment Service when looking for the right partner to help your business find success selling on Amazon. We follow all the best practices, are masters at Amazon FBA Prep Service, and know how to manage ecommerce orders on a variety of marketplaces (Shopify websites, Etsy, eBay, Walmart, etc.)
Reach out today to learn more about how we can help you!
Learn More About FBA Prep Services
Download The Complete Guide to FBA Prep Service
Download our free Amazon FBA Prep Service Whitepaper to learn more about penalties, fees, risks, and best practices associated with Fulfillment by Amazon.
FBA Prep Service—Best Practices, Pricing & More
How To Find The Best FBA Prep Services Fulfillment Center