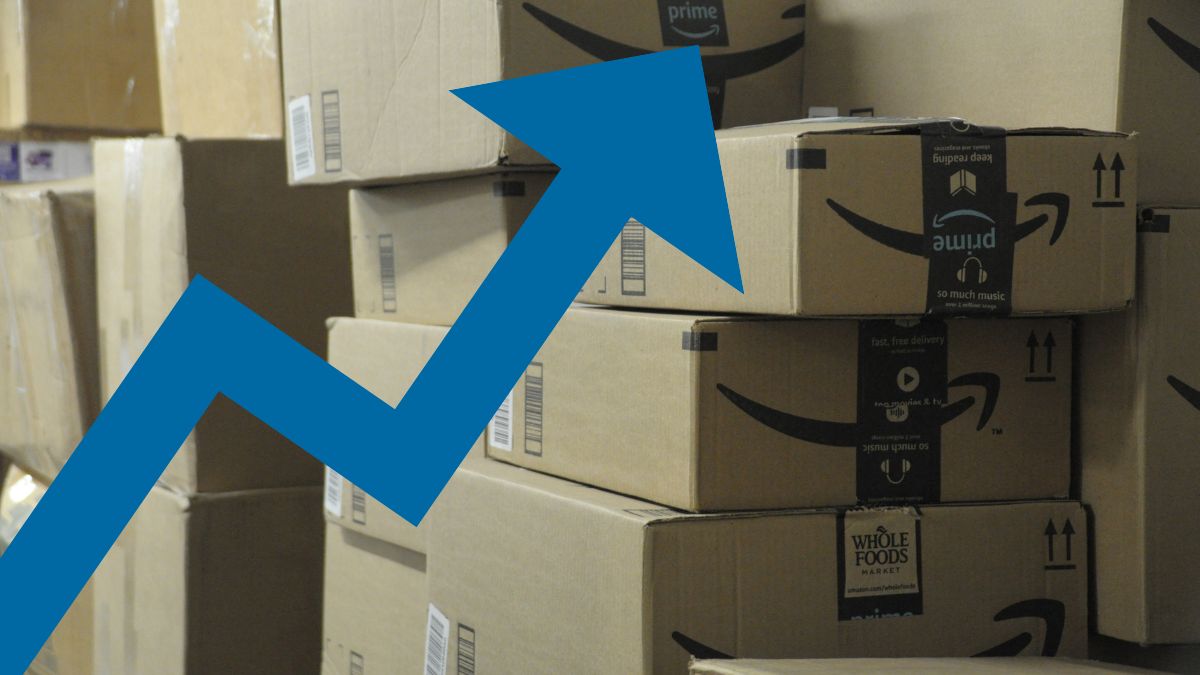 Tips for Selling Profitable Products on Amazon in 2023, Including Profit Calculators
If you're not selling commodities in volume at nearly cost, like batteries, or Amazon basics with nearly the same formula, then these trending Amazon product categories should get your attention: 
1. Nutraceuticals and supplements—Whatever pill, protein or posh ingredient that purports a healthier body, mind or spirit can find success with the right following. 
2. Skincare, cosmetics and haircare—In total, this segment generates billions. On Amazon, smaller companies can compete with larger ones, on a ASIN-to-ASIN basis. In other words, the category is a little flatter than others, allowing sellers to white label with success. Items include hair accessories like extensions, barrettes and clips; masks for hair or skin; and palette after palette of eye shadow colors. Branding success depends on ingredients, packaging and relevance to the target market. 
3. Toys, games and puzzles—Educational toys for the youngsters. Puzzles for the twenty-somethings. And games for kids from one to 92. Not just for Christmas, but selling all year long. 
4. Accessories for electronics—You can't compete with Best Buy and Walmart on the computer, or the Apple with the phone, but if you design a relevant phone case or develop a handsome laptop stand for a home office, then you'll find a ready market on Amazon. 
5. Pet accessories and supplies—Custom products are especially lucrative for pet owners, so if you can put Fido's name on his water bowl, or his picture on a coffee mug, there's customers waiting for you. Targeting a pet-owner niche to start, like a breed, can help you start small and scale up as you can afford growth. 
6. Gourmet grocery (shelf stable)—Millennials have grown up from lunchables to charcuterie, and they are looking to pad the pantry. Best bet here is to focus on comestibles with a long shelf life. And we'd include teas, syrups and cocktail mixes with trending botanicals. 
7. Health at Home Care—Here's the category that took off with the pandemic and hasn't stopped growing. It includes anything that helps you stay well at home. Think fitness equipment, COVID testing kits, masks, neti pots, thermometers, water bottles and even support socks. 
When looking for a profitable product to sell in 2023, ecommerce merchants should start with these 7 Amazon categories, and then dig deeper to research what niche will provide the best opportunity.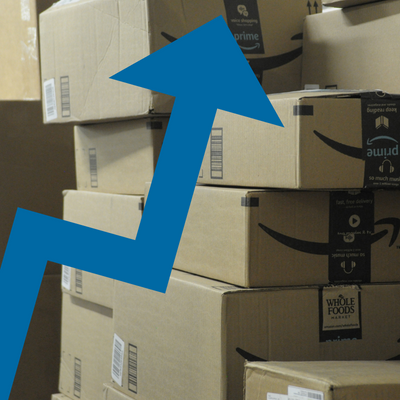 Online Product Research Tips for Amazon Sellers
Amazon sellers should take a look at the ways in which they can tap into the markets listed above that are trending in 2023, to find great products and increase their own sales.
Research Market Demand
Do people want to buy the product that a seller is looking to produce? How does one find out? Sellers can start this research on Amazon's own pages.
Check out Amazon Bestseller lists, Movers&Shakers and Hot New Releases.
These lists show products that are currently in demand on online marketplaces like Amazon, helping you evaluate Amazon's product trends for 2023. If an item is popular on Amazon, then it's a safe bet that it'll be popular on other online marketplaces like Walmart and others.
Once you've accessed these online product lists, ignore the number one sellers and drill down to the sub categories to find niches that have less competition. Other lists to check out are the Most Wished For and Gift Ideas. 
Learn About Product Category Competitors
Sellers also need to find out how many other ecommerce merchants are selling their target product , and who they are.
Comprehensive competitor research will give merchants a good idea of how successful a certain online product can be.  Check to see who's selling the product and the price that they're selling it for.
Retailers can then make a reasonable estimate as to the chances of making profitable sales compared to other competing internet merchants.
Cost & Profit of Potential Online Product
Once sellers have identified products that may work, it's time to do the math – namely, will you make money in 2023 from selling these trending products on Amazon?
AMZ Finder's AMAZON ONLINE CALCULATOR is a great tool to save you lots of time.
Calculator tools will help ecommerce merchants to work out how much they will need to spend on manufacturing the product and delivering it, compared to how much money you will make.
If retailers are making the calculations themselves, remember to include everything involved in selling when making doing the math, including product cost and shipping to your primary warehouse, packaging and transportation to your customer and marketing costs.
Note from eFulfillment Service:
Calculators often neglect to include the full costs of FBA Prep Service and inventory costs. Ecommerce merchants are only able to store 90 days of inventory in Amazon warehouses, the balance of your inventory will need to be stored at a fulfillment center equipped to replenish Amazon's inventory according to Amazon's complicated regulations. In the calculators, these fees are captured in the line "Ship to Amazon." To better understand the full costs of selling on Amazon, GET A QUOTE FOR FBA PREP SERVICE from your online product fulfillment partner, like eFulfillment Service.
Finding Online Product Manufacturers or Sources
When checking out suppliers, merchants need to thoroughly research, the product cost (including bulk buying) and the fees that the supplier charges to supply the products to you, for each supplier. During the process, expect one supplier to teach you questions to ask others—plan to learn a lot!
Consider reviews for each supplier and choose one which is reliable and cost effective.
It's great to have a conversation to get a feel for what the relationship between yourself and the supplier will be like and, to iron out any concerns that you may have. Meet the customer service representatives, ask about turn around times and materials.
Most suppliers will expect you to sign a contract and you'll need to read this carefully to make sure that you know what you're letting yourself in for.
Logistics & Transportation
Strong ecommerce businesses sell directly to consumers as well as on Amazon, even in the beginning. Even if you plan on using Amazon to ship products to buyers from their market platform, you'll still need to store inventory outside of Amazon's warehouses. So, how do sellers set that up?
Choices range from doing it yourself or working with a professional fulfillment center.
Even if you start selling exclusively on Amazon, eventually you'll also want to sell direct via your website, as well as other marketplaces like Walmart, eBay and Etsy, for a well-balanced multi-channel business.
Online order fulfillment options come with a set of pros and cons and so you'll want to work with companies that are reliable, have technology that integrates with your shopping cart and can provide you with attentive customer service.
For example, using Fulfillment By Amazon (FBA) to fulfill orders to their customers gives you access to Prime status, however, there are charges involved with this which will need to be factored into your expenditure / profit calculations. Additionally, there are penalty fees if you get it wrong.
A professional fulfillment center can not only help you follow Amazon's rules, and store the inventory that Amazon doesn't want yet, they can handle your orders for all the other sales platforms.
Similarly, fulfilling internet orders yourself means that you or your staff will do the work of storing, picking and packing your orders. But shipping is a complicated and time-consuming business; you'll spend a lot more time on packing and posting the items yourself. You won't qualify for shipping discounts of a high-volume professional fulfillment company.
And you'll soon discover that your customers require sophisticated tracking, that is hard to provide without expensive shipping software integrated into the carriers like the U.S. Postal Service, DHL and FedEx. 
Download The Complete Guide to FBA Prep Service
Download our free Amazon FBA Prep Service Whitepaper to learn more about penalties, fees, risks, and best practices associated with Fulfillment by Amazon.
Double Check Amazon's Guidelines
Amazon has strict guidelines regarding products sold on the site, and especially for medical products, branded items and more. Potential Amazon sellers should get acquainted with the guidelines before going ahead and committing to manufacturing products.
Look for Long-Lasting Products—Avoid Fads
While the product that you've selected may be a great choice for making big sales right now, sellers should look ahead and evaluate whether the product has longer term potential.
Plan for seasonality, as well. For example, puzzles may be great sellers in the winter, when customers are indoors and the weather is cold. And similarly, backyard pools probably aren't going to be the hot holiday item in the Northeast. Watch out for fads, like the fidget spinners or push pop fidget toys, where the appeal may not last as long as a year's worth of inventory.
Learn More About FBA Prep Services Benefits
Amazon's FBA Prep Services
Pros & Cons of Using Amazon's Own Prep Services to Prep Inventory for Fulfillment By Amazon
FBA Prep Service—Best Practices, Pricing & More
How To Find The Best FBA Prep Services Fulfillment Center