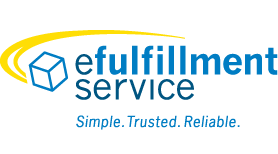 eFulfillment Service (EFS), the nation's leading provider of order fulfillment services for small and mid-sized eCommerce sellers, announces that it is now fully integrated with WooCommerce, a free eCommerce toolkit for WordPress websites.

"WooCommerce is a great eCommerce plugin," says Steve Bulger, Sales & Marketing Manager at eFulfillment Service. "It allows WordPress users to easily incorporate eCommerce capabilities into their websites, and by integrating our technology with WooCommerce, we have made things even easier for WooCommerce sellers that have chosen to outsource their fulfillment to EFS."

eFulfillment Service provides online sellers with 24/7 access to its Fulfillment Control Panel (FCP), the proprietary, web-based system that allows sellers to maintain constant visibility over their inventory, orders and shipments.

"Our FCP system was designed to provide transparency to our clients, and to make things extraordinarily easy for them," says Bulger. "With this new integration, we're able to automatically retrieve orders from WooCommerce, quickly process those orders, and keep our clients and their customers up-to-date on the status of those orders."

Features of the integration between EFS and WooCommerce include the following:

Automatic Order Placement: Orders placed on WooCommerce are automatically received by eFulfillment Service, allowing for fast and easy order processing and fulfillment.

Inventory Level Updates: eFulfillment Service sends available inventory counts back to WooCommerce each day, keeping sellers and their customers up-to-date on product availability.

Order Tracking Information: Once orders have shipped, order confirmation and tracking information is sent back to WooCommerce automatically.

"We have an amazing in-house technology team here at eFulfillment Service," adds Bulger. "While it's our warehousing and fulfillment services that give our clients more time to run their businesses, it's really our technology that provides them with the visibility and control they need in order to feel comfortable outsourcing such a critical part of that business."

"We're extremely excited to announce this new integration with WooCommerce. It's a terrific option for many online sellers, and we're happy to make it a part of our growing list of new eCommerce integrations," concludes Bulger.

Click here to learn more and to download the free WooCommerce fulfillment integration plugin from eFulfillment Service.

To learn more about the WooCommerce toolkit, please visit http://www.woothemes.com/woocommerce/.