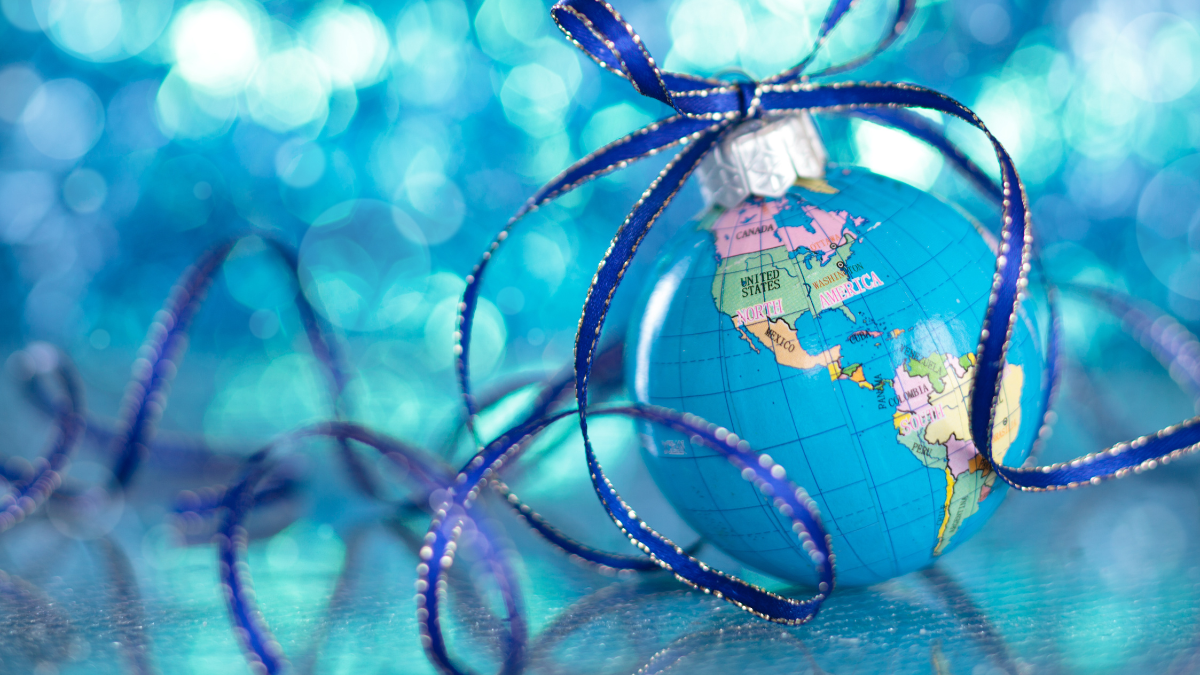 To be ready for the 2023 holiday season in America, should merchants secure a fulfillment center in the first quarter or can you wait until later in the year? When is the best time to launch fulfillment in the U.S.?
Are you planning to launch fulfillment in the U.S. soon from overseas? Or are you an international ecommerce seller already doing fulfillment in the U.S. but find you're unhappy with your current provider and aren't sure when is the right time to make a change?
Successful international brands may easily transition into the American market. There may even be pent up demand—U.S. consumers wanting a merchant's products, but waiting for shorter delivery timelines and lower shipping rates. Many international retailers launching in the U.S. need to ramp up fast which means it's important to find a U.S. partner that can scale with an internet retailer's order volume.
Finding a U.S. fulfillment center that has proven experience working with overseas companies that can also offer great services and low shipping rates is a must. Overseas ecommerce merchants need a partner who's willing to work around the difference in time zones. Ask if the client care team will meet with you when you're awake. And look for fulfillment warehouses with a track record of being trusted by other international merchants to handle customer issues when their clients are asleep.
Benefits for Launching U.S. Fulfillment Before Holiday Peak Season
All signs for holiday shopping predictions are pointing to early starts to holiday seasons from now on. It is possible to set up or change fulfillment centers in the U.S.A. in as quickly as a few weeks to ensure you can cash in on lucrative holiday sales. However, there are benefits to having your U.S. fulfillment warehouse set up early as well. 
Iron out any tech issues before order volumes skyrocket. 
Allow enough time for full shipping containers to be shipped, inspected and received into inventory. 
If you plan to use Amazon, too, you'll want to have your FBA Prep services warehouse ready to replenish your Amazon inventory for pre and post Amazon Prime Day, in July and again in October (presumably). 
Get experience selling in the U.S. market and find out what items are ordered together in the off-season. These combos may make good kits. Kitting ahead of the holidays can save time and encourage a larger order per cart. 
Depending on a retailer's product line, launching in time to take advantage of higher sales around Valentine's Day, Mother's Day, summer and the very lucrative back-to-school season, are worth getting in the market long before the holiday gift buying season.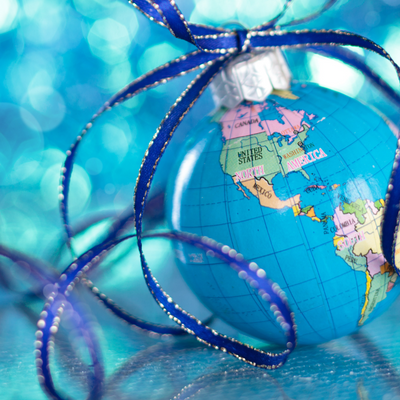 At eFulfillment Service, we understand that many international merchants run their own fulfillment within their own countries and have a specific way they like to operate.
Half our clients are headquartered overseas.
Our international experience allows us to successfully work with merchants to adapt their fulfillment preferences for their new U.S. customers.
eFulfillment Service fulfills online orders from U.S. customers
for merchants from more than 45 countries across the globe
Argentina

Australia

Bahamas

Belgium

Bermuda

Bosnia & Herzegovina

Brazil

Bulgaria

Canada

China

Columbia

Costa Rica

Cyprus

Denmark

Egypt

England (Great Britain)

Estonia

Finland

France

Germany

Holland

Honduras

India
Ireland

Indonesia

Israel

Italy

Japan

Mexico

Netherlands

New Zealand

Nigeria

Pakistan

Phillipines

 

Poland

Romania

Scotland

Singapore

South Africa

Spain

Sweden Switzerland

Taiwan

Tasmania

Uruguay

Vietnam

 

Zimbabwe
Evaluate Your Process for Fulfillment in the U.S.
Who's involved in your fulfillment pipeline? How many hands touch your products prior to them reaching your customers? The more points of contact the more opportunities there are for delays.
As an international merchant doing fulfillment in the U.S., it's inevitable you'll have to move inventory through customs. To minimize delays, online merchants should work with customs experts to make sure paperwork is correct.
Top U.S. fulfillment companies work with a shipping carrier and/or customs broker to assist with importing and customs clearance of your merchandise. Consider order fulfillment centers partnering with customs brokers, which can help from start to finish with the importing of your products, including transportation, customs clearance, taxes and duties imposed by customs. Brokers can also help you obtain an importer ID and with adherence to regulatory agency policies such as FDA, FCC, etc. 
It's also a good idea to build in a little wiggle room to account for other potential shipping delays that can happen due to poor weather, increased traffic, slow port turnaround times, global events, etc. Having a qualified 3PL on your side that can help plan for and mitigate these types of scenarios will help ensure your products arrive at your U.S. fulfillment center in time to get stocked, inspected, and ready to ship to your customers for the holidays.
What are the best shipping locations to fulfill online orders delivered in the U.S.?
Having a U.S.A. fulfillment center that is centrally located is important to being effective when doing fulfillment in the U.S. because they have the ability to quickly ship products to either coast and everywhere in between. Some of the best fulfillment centers in the U.S.A. are located away from urban areas and coastlines and can offer less expensive storage rates because real estate is often cheaper in those areas.
Ask your U.S. fulfillment center if they have programs to help you get freight from their port to your desired location. eFulfillment Service not only offers some of the best fulfillment services, we also have a new freight program to help out where we can offer deep discounts to clients.
For example: 3 pallets arriving in Miami, FL weighing a total of 1,432 lbs., with a class code of 70 would normally ship to the eFulfillment Service warehouse for more than $5,000. eFulfillment Service clients, using our discounts and shipping those pallets to eFulfillment Service's warehouse would spend less than $1,000.
Upload Products into the New System
While your inventory is traveling to your fulfillment center in the U.S., speed its movement from dock to stock by making sure all your SKUs are loaded into the system. Get ahead of your inventory arriving at your U.S. fulfillment center and let them know your shipment is coming, so the team is ready to receive it.
Ensure Your Shopping Cart/Selling Platform Integrates Easily with Your U.S. Fulfillment Partner's Software
Before you switch to a new ecommerce fulfillment center in the U.S.A. or before partnering for the first time with a fulfillment business, make sure that they are experienced and have a proven track record working with your shopping cart. 

If you plan to utilize your U.S. fulfillment center's API, it's recommended to have your development team review their documentation prior to partnering with them. It's always best to run a few test orders through their system and allow your accounting department to review the reporting.
eFulfillment Services takes pride in making order fulfillment easy. Check out how easy it is to integrate your shopping cart or ecommerce selling platform with our web-based fulfillment software.
Fulfillment in the U.S.—Know What You're Signing Up For
Fulfillment in the U.S.—Know What You're Signing Up For
International merchants should take care to understand fulfillment center pricing and what the retailer is agreeing to before signing any contracts. The best ecommerce fulfillment services in the U.S.A. will be transparent about their pricing and won't hide tricky fees within a complicated contract.
Before you agree to make the switch or sign on for the first time, ensure you fully understand what your new U.S. fulfillment center will charge fees for and what they expect from you. This will help prevent panicked situations due to unforeseen charges.
Keep an eye out for:
Invoice minimums
Is packaging discounted? or marked-up?
Various storage fees
Order minimums
Integration fees
Setup costs
Long-term contracts
Timeline to Get Fulfillment in the U.S. for International Merchants

Week 1: Gather quotes from U.S. fulfillment companies

Week 2: Evaluate quotes and ask questions

Week 3: Attend virtual tours, understand signup documents, figure out pricing, and finalize agreements

Week 4: Ship inventory, start onboarding, and begin to upload your SKUs into the new system

Week 5: Test out reporting

Week 6: Inventory arrives at your U.S. fulfillment center

Week 7: Process first orders, check shipping tracking, and identify if system adjustments are needed
Ecommerce Definition: Online Order Processing
The definition of online order processing is the steps taken to fulfill an order after a customer purchases merchandise online. Steps include picking the product from inventory, sorting and packing the order, setting up tracking, and shipping the product to the customer. Online order processing can be handled manually or through the use of fulfillment software which simplifies the process and frees up valuable time for merchants.
Optimal Timing for International Merchants 
If being ready to ship for the holiday season is a merchant's deadline, eFulfillment Service experts recommend being ready to ship as early as mid-October. With that deadline in mind, international retailers should begin a search for a U.S. fulfillment partner in August. 
At the latest, eFulfillment Service teams suggest that inventory must arrive in early December to be received and shipped out in time for the Christmas holiday on December 25th. For this rushed timeline, and allowing for the effects of the Thanksgiving holiday, international retailers need to start searching for professional partners by mid-September. And it's important to share the intent to be up and running shortly after Thanksgiving with the sales representatives, right at the start of those conversations. 
Fulfillment in the U.S. in Time for Holidays Doesn't Have to Be Difficult
Low costs are just one piece of the puzzle when looking for the right partner, and with how many fulfillment centers there are in the U.S., you could waste a lot of time trying to find the cheapest fulfillment service, only to discover that list of fulfillment companies won't meet your service needs, your tech integration or be able to be ready in time for the peak holiday season. You need an experienced team with a proven track record to ensure you're ready in time for the holiday rush.
Whether you're looking for fulfillment services for startups or you're a well-established international business looking for the right U.S.A. fulfillment warehouse/center, consider partnering with eFulfillment Service. Our international experience, dependable technology, straightforward pricing, and dedicated client care team are just a few things that make us stand out from our competition.
We understand all of the challenges international companies face when trying to do fulfillment in the U.S. and know how to help. Find out more about how eFulfillment Service makes international fulfillment easy  And fill out a quote form for more information on low shipping rates and fulfillment that scales with your growth.
Ecommerce Definition: Shipping Discounts:
In ecommerce, the definition of shipping discounts applies to any shipping fee that is reduced based on an expected volume of orders shipped. Most fulfillment centers negotiate volume discounts with the U.S. Postal Service, FedEx, UPS, DHL or other parcel carriers. In addition to reduced shipping fees, some third-party logistics companies or 3PLs will negotiate for better dimensional or volumetric weight rates. Not every fulfillment center will pass discounts to small, growing or launching ecommerce merchants. To get shipping discounts, internet retailers should work with fulfillment centers that value small and medium sized businesses, entrepreneurs and international companie launching in the U.S.
Learn More About Online Order Fulfillment in the U.S.
How to Find Online Order Fulfillment that Scales with Growth
Questions Growing Online Retailers Should Ask About Shipping Fees, DIM Weight, Order Volume & More