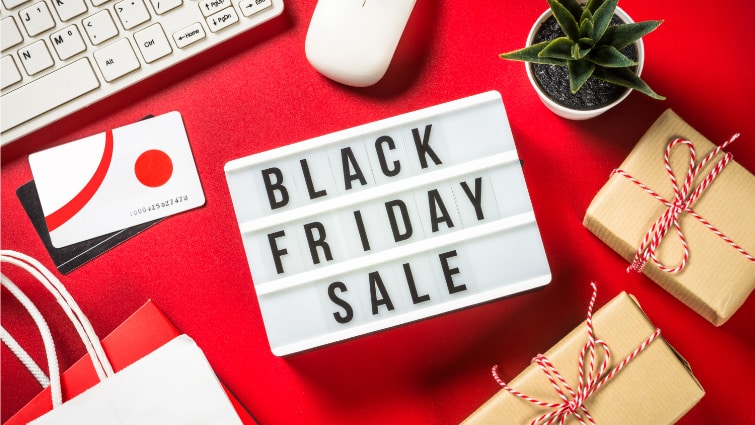 Let's dive into the most buzzworthy e-commerce peak season dates of the year! From Amazon Prime days and heart-throbbing Valentine's sales to the frenzy of Black Friday, we've got the inside scoop to help you ride the retail waves like a pro.
Grab your planners (or download our free calendar) because here's your ultimate guide to making 2024 your most profitable year yet!
Jump right in: Peak Season eCommerce Dates for 2024
When is Peak Season in 2024?
January 1st, 2024: New Year's Day
February 14th, 2024: Valentine's Day
March 17th, 2024: St. Patrick's Day
March 31st, 2024: Easter
May 12th, 2024: Mother's Day (second Sunday of May in the U.S.)
May 27th, 2024: Memorial Day
June 16th, 2024: Father's Day (third Sunday of June in the U.S.)
July 4th, 2024: Independence Day
July Between 10th – 23rd, 2024: Amazon Prime Days (Estimated, exact dates TBA)
August 19th – Sep 6th 2024: Back-to-school season (Late August / early September)
October 31st, 2024: Halloween
October 9th – 10th, 2024: Prime Big Deal Days (Not yet confirmed for 2024)
November 11th, 2024: Singles' Day
November 29th, 2024: Black Friday
December 2nd, 2024: Cyber Monday
December 9th, 2024: Green Monday (eBay)
December 16th, 2024: Monday before Christmas
December 21st, 2024: Super Saturday
December 23rd – 24th, 2024: Days leading up to Christmas
December 26th, 2024: Boxing Day (English-speaking countries)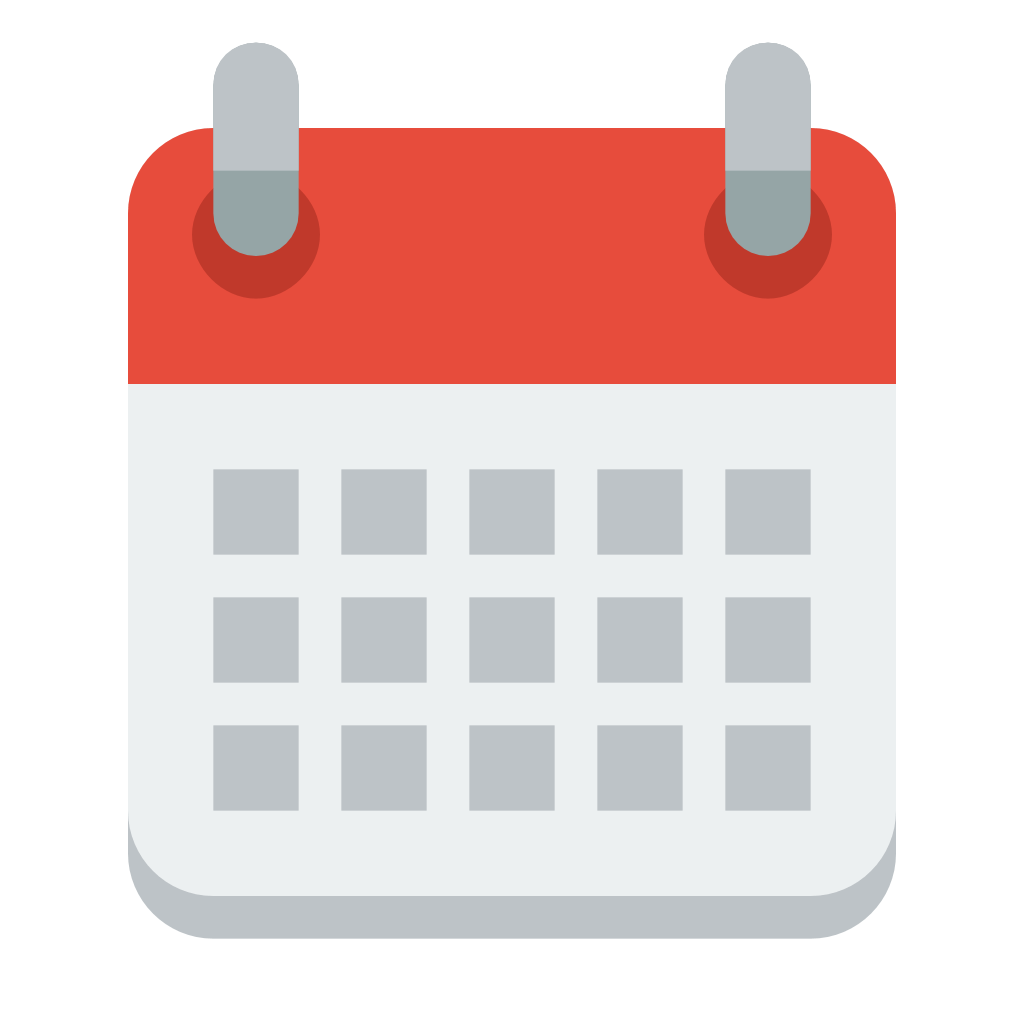 Add all Peak Season Dates to Your Calendar in 1-Click!
Download our calendar, choose the calendar (Google, Apple, Outlook) you would like to add peak season 2024 dates to and click okay. Easy as that!
Peak Season Insights 2024: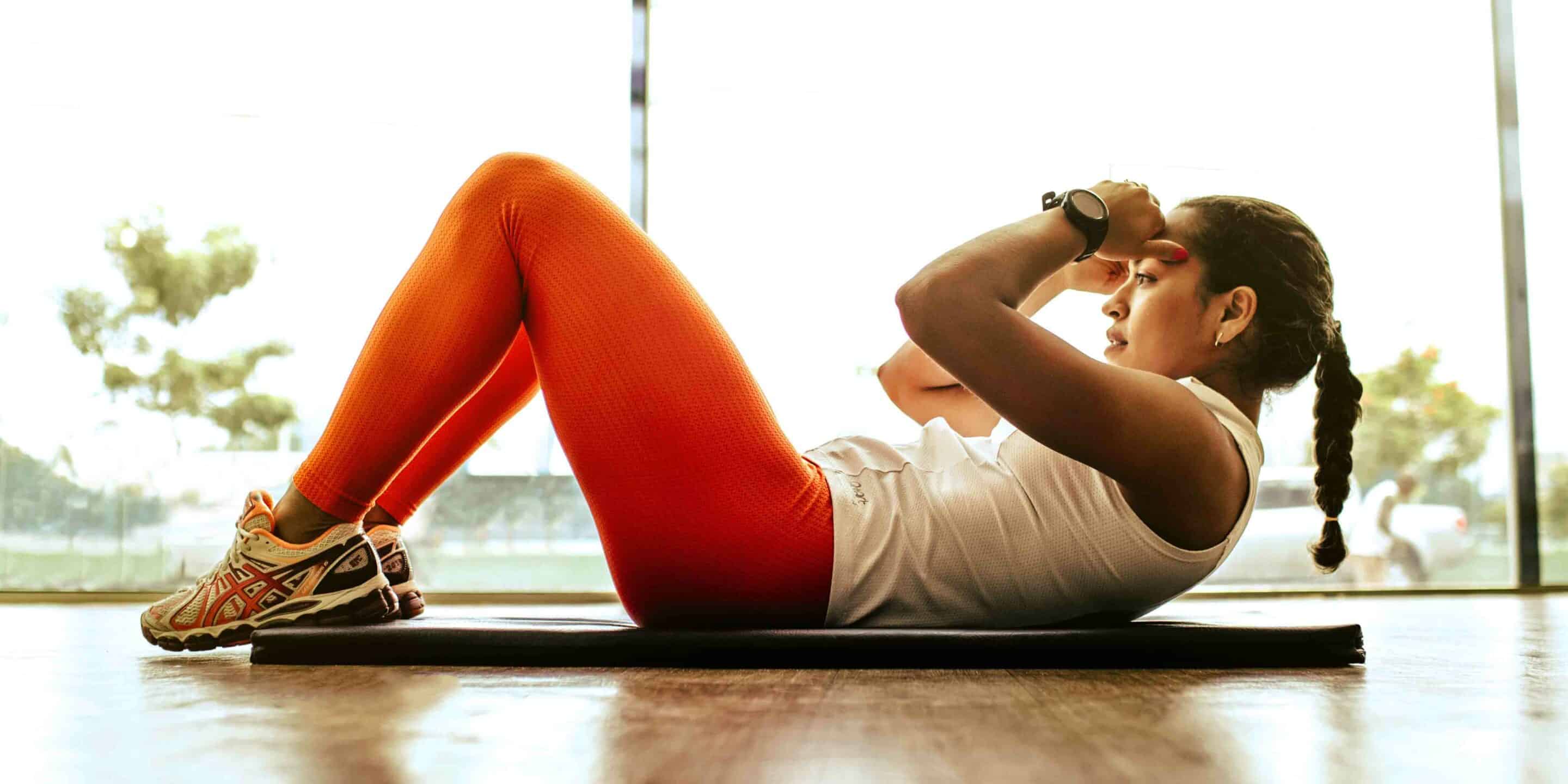 January 1st, 2024: New Year's Day
Celebrated across the globe, New Year's Day marks the beginning of a new calendar year. Its celebration dates back over 4,000 years to the ancient Babylonians. Traditionally, it's a day of reflection, resolutions, and fresh starts, with festivities like fireworks, feasting, and various cultural ceremonies.
As the first day of the year, many people are inspired to start fresh, set new goals, or purchase products to aid their New Year's resolutions. Online sellers can capitalize on this by promoting products related to common resolutions, like fitness equipment, planners, or health products. New Year's sales or special deals to clear out inventory from the previous year are also popular.
February 14, 2024: Valentine's Day
Celebrated in many countries, Valentine's Day is dedicated to love and affection between intimate companions. Its origins are traced back to the Roman festival of Lupercalia and the martyrdom of Saint Valentine in the Roman Empire. Today, it's marked by the exchange of love notes, gifts, chocolates, and flowers, especially roses.
This day is a goldmine for e-commerce sellers. Consumers flock online to buy gifts for loved ones, making it a prime opportunity to sell products like jewelry, chocolates, flowers, and other romantic gifts. Sellers can also focus on themed promotions, bundle deals, and expedited shipping offers for last-minute shoppers.
March 17th, 2024: St. Patrick's Day
Originating in Ireland, St. Patrick's Day honors St. Patrick, the patron saint of Ireland. Today, it's widely celebrated across the globe with parades, wearing green, and various festivities. For e-commerce sellers, this holiday offers a chance to market themed products, such as green clothing, accessories, decorations, and even Irish cultural items. Special promotions on green or Irish-themed merchandise can boost sales. Moreover, as many also engage in hosting parties or attending events, products related to such gatherings, including festive food and drink accessories or apparel, might see a spike in demand. Crafting St. Patrick's Day specific marketing campaigns that emphasize fun and festivity can engage customers and drive sales.
March 31st, 2024: Easter
Easter has become synonymous with springtime festivities. This holiday brings in a demand for themed products like Easter eggs, decorations, and clothing, as well as gifts and seasonal treats. As a seller you can capitalize on this by promoting Easter-themed merchandise, offering special bundles, or introducing holiday discounts. Additionally, as families often gather for Easter, products related to hosting or gifting can see increased interest.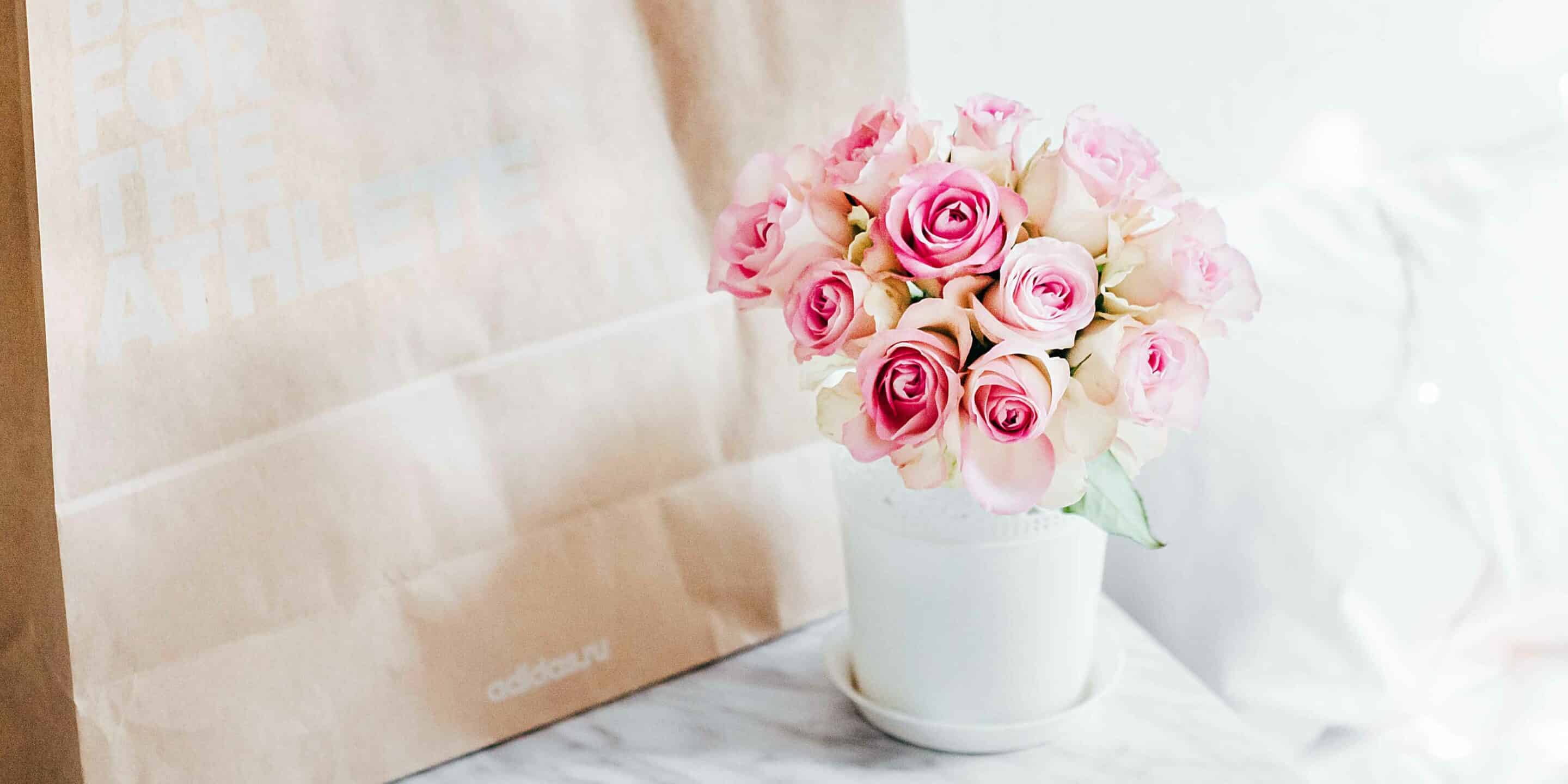 May 12, 2024: Mother's Day (second Sunday of May in the U.S.)
Mother's Day is dedicated to honoring and expressing gratitude towards mothers and motherly figures. It's a peak time for buying gifts like jewelry, beauty products, gadgets, personalized items, and more. E-commerce platforms can experience a surge in sales by curating special "For Mom" categories, offering gift-wrapping services, or even launching limited-time promotions. Timely marketing campaigns that evoke emotions can also drive sales during this period.
May 27th, 2024: Memorial Day
Originally known as Decoration Day, Memorial Day is a federal holiday in the United States for honoring and mourning military personnel who have died in the performance of their duties. Its origins can be traced back to the years following the Civil War. Today, it's also seen as the unofficial start of summer, with many families visiting cemeteries, holding barbecues, and participating in parades.
This means a surge in demand for summer-related products like swimwear, grills, outdoor equipment, and more. Many e-commerce sellers offer Memorial Day sales, making it a significant shopping event that kicks off the summer season.
June 16th, 2024: Father's Day (third Sunday of June in the U.S.)
A counterpart to Mother's Day, Father's Day is dedicated to celebrating fathers and influential father figures. Gifts often range from tools and tech gadgets to books, grooming kits, and personalized items. E-commerce sellers can optimize sales by offering Father's Day gift guides, special discounts, or by showcasing unique and thoughtful gifts for different types of dads. Like Mother's Day, emotional marketing can resonate well during this period.
July 4th, 2024: Independence Day
Often referred to as the Fourth of July, this day commemorates the Declaration of Independence of the United States on July 4, 1776. It marks the day the thirteen American colonies declared their independence from the British Empire. It's celebrated with patriotic displays, fireworks, parades, barbecues, carnivals, and political ceremonies.
The Fourth of July is not just a day of patriotism and celebrations but also a key shopping holiday. Sellers can tap into the patriotic spirit by offering themed merchandise, from clothing to home decor. Given its placement in mid-summer, it's also an opportune time to promote outdoor and leisure products. Sales and discounts themed around the holiday can attract shoppers looking for deals.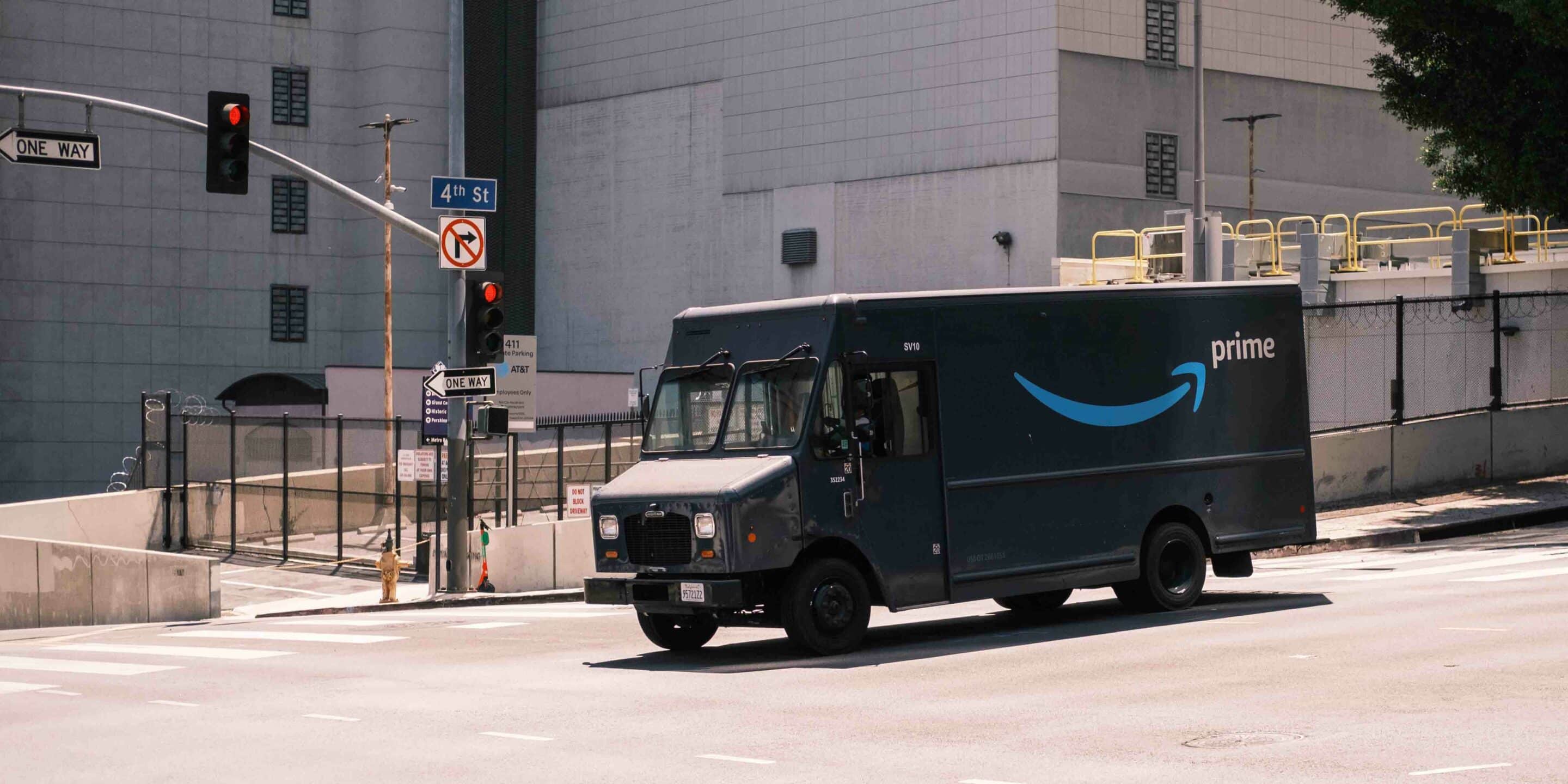 July 2024 (TBA): Amazon Prime Days
Amazon Prime Days are a relatively recent phenomenon started by Amazon in 2015 to celebrate its 20th anniversary. It was initially a one-day event, but given its success, it has expanded to cover multiple days. The event is exclusive to Amazon Prime members and features significant discounts across numerous product categories. It's essentially Amazon's version of a summer sale, aimed to increase Prime memberships and boost mid-year sales.
Exclusively on Amazon, these are some of the busiest peak season shopping days on the platform. By using some Amazon Prime Day best practices, sellers can benefit from the influx of Prime members seeking deals. Special promotions, lightning deals, or bundling can help e-commerce sellers stand out and increase sales during this period.
Late August / Early September: Back-to-school Season
The back-to-school season isn't tied to a specific day but marks the period when students prepare to return to educational institutions after summer vacations. This tradition of shopping for new supplies has been ongoing for decades, catering to the need for fresh stationery, textbooks, clothing, and more recently, tech products.
This is a significant 2024 peak season as students and parents shop for school supplies, clothing, electronics, and dorm essentials. E-commerce sellers can create back-to-school bundles, offer discounts, and advertise essentials targeting both K-12 and college students.
Shoppers were expected to spend around $112.5 billion on back-to-school supplies and apparel in 2023, with $46.1 billion of that spending happening online.
Peak Season Stats: 2023 Spending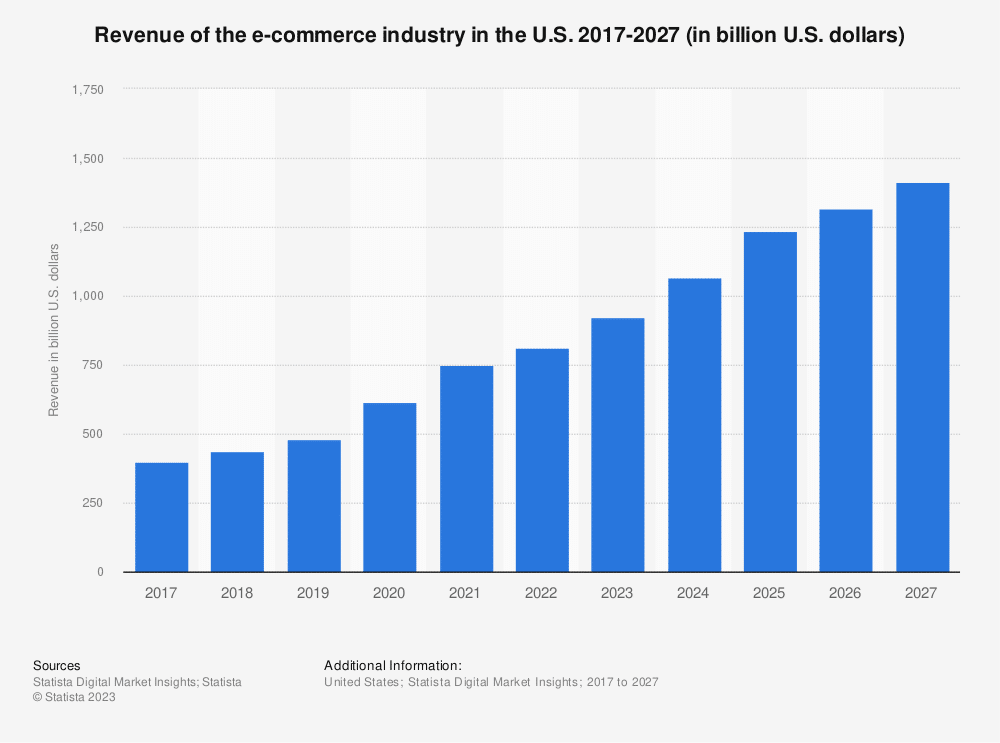 Mid October 2024: Prime Big Deal Days (A first for 2023, not yet confirmed for 2024)
Introduced as a major shopping event in 2023, Prime Big Deal Days aim to provide consumers with a plethora of deals and promotions. Situated in mid-October, it serves as a precursor to the bustling holiday shopping season, presenting an opportunity for buyers to grab early deals. For e-commerce sellers, especially those integrated with amazon, it's a golden opportunity to push sales and clear inventory in anticipation of the upcoming holiday stock. Capitalizing on the initial buzz surrounding new shopping events can be beneficial. Sellers can offer exclusive deals, bundle offers, or even introduce new products to attract customers. Efficient marketing campaigns that highlight the event's exclusivity and time-sensitivity can also drive up sales during this period.
October 31st, 2024: Halloween
Halloween's origins date back to the ancient Celtic festival of Samhain, where people would light bonfires and wear costumes to ward off ghosts. Over the years, it evolved into a more community-centric event with activities like trick-or-treating. Today, it's celebrated in various countries with costumes, candies, and parties.
Beyond just costumes, there's demand for decorations, candies, and themed merchandise. E-commerce sellers can attract customers with Halloween-themed promotions, limited-time offers, or even specialized products curated for the holiday.
Shoppers are expected to spend $10.8 billion on Halloween-related items in 2023, with $8.1 billion of that spending happening online.
November 11th, 2024: Singles' Day
Singles' Day, also known as "Double 11", originated in China in the 1990s as an unofficial holiday for single people. The date, 11/11, was chosen because the number "1" represents an individual. The day was popularized as a shopping holiday by Alibaba in 2009 and has since become the world's biggest online shopping day.
Originally from China but gaining global traction, this day sees a massive surge in online shopping. E-commerce sellers can participate by offering special discounts, advertising unique products, and tapping into the global consumer base.
Shoppers are expected to spend $8.7 billion on Singles' Day in 2023, with $6.4 billion of that spending happening online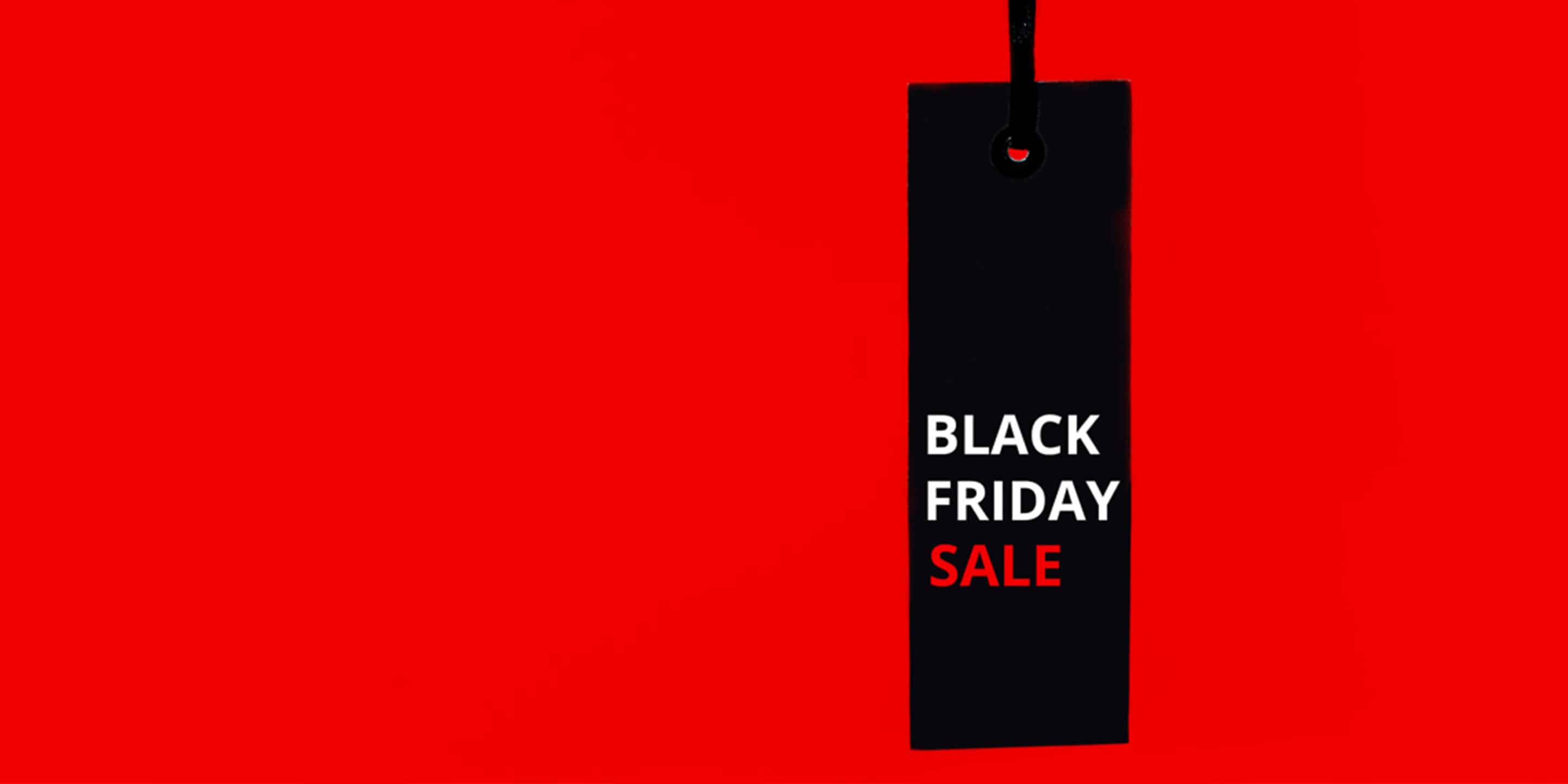 November 29th, 2024: Black Friday
​​Black Friday's roots trace back to the 1960s in Philadelphia, and it's the day after the American Thanksgiving. The term "Black Friday" was believed to be coined due to the heavy and disruptive pedestrian and vehicle traffic that would occur. Today, it signals the unofficial start of the Christmas shopping season, with retailers offering deep discounts.
One of the largest shopping days worldwide, customers expect significant discounts and promotions. E-commerce sellers can stratigize during the holidays by offering compelling deals, bundles, and leveraging advertising to reach potential customers.
December 2nd, 2024: Cyber Monday
Cyber Monday was coined by marketing companies in 2005 to persuade people to shop online. It's the Monday after Thanksgiving, promoting online deals as an extension of the Black Friday sales. Given the rise of e-commerce, Cyber Monday has become a significant online shopping day.
A day focused on online shopping deals following Black Friday. E-commerce sellers can further extend their Black Friday promotions or introduce new deals, especially targeting tech products and electronics.
December 9th, 2024: Green Monday (eBay)
Coined by eBay, Green Monday is named for the green dollar and typically falls on the second Monday of December. It was identified by eBay as one of its top sales days during the holiday season.
Being one of the biggest online shopping days in December, sellers on eBay, and even those on other platforms, can offer deals to attract last-minute holiday shoppers.
December 21st, 2024: Super Saturday
Also known as "Panic Saturday," it's the last Saturday before Christmas. Its significance comes from being the final weekend shopping day before Christmas, a crucial time for last-minute shoppers.
The urgency of the impending holiday makes this a prime shopping day. E-commerce sellers can benefit by offering "last chance" deals, express delivery options, or gift card promotions for those unsure of what to purchase.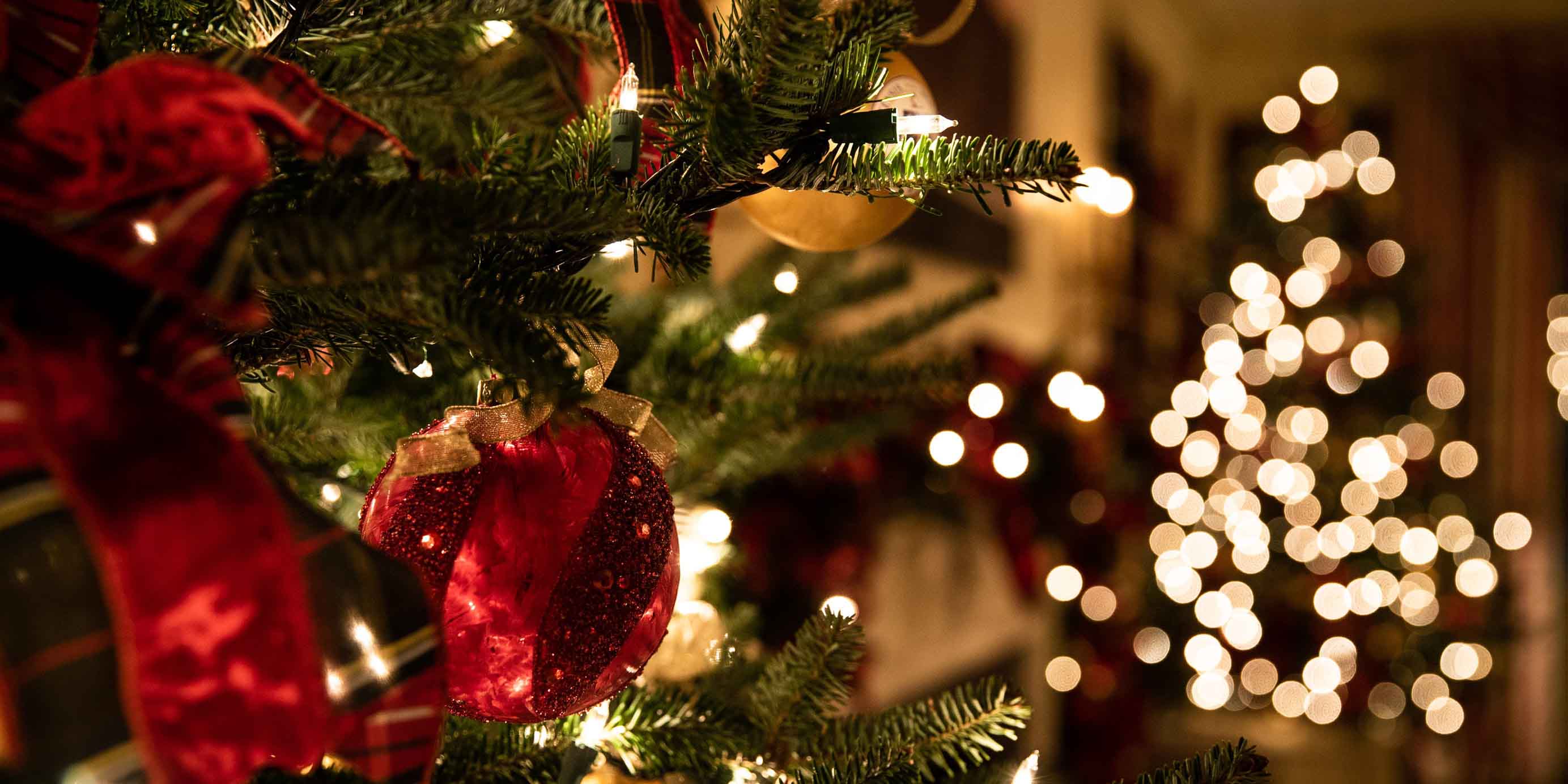 December 23rd-24th, 2024: Days leading up to Christmas
These days are the culmination of the Advent period leading up to Christmas, which celebrates the birth of Jesus Christ in Christian traditions. The days are characterized by preparation and anticipation for the festive day.
These are high-urgency days for last-minute shoppers. E-commerce sellers can leverage this urgency by promoting last-minute deals, electronic gift options, or items that have immediate digital delivery.
December 26th, 2024: Boxing Day
Originating in the UK, Boxing Day historically was the day when the wealthy would give boxes of gifts to their servants. Today, it's recognized as a public holiday in many countries, with stores offering post-Christmas sales.
Known for post-Christmas sales, it's a chance for e-commerce sellers to clear slow moving inventory and introduce year-end deals. Consumers often look for deals on this day, so attractive promotions can draw significant traffic.
Shoppers are expected to spend £8.7 billion on Boxing Day in 2023, with £6.5 billion of that spending happening online
Planning Ahead: Peak Season 2024 eCommerce Tips
Peak season sales are a perfect opprotunity to really focus your selling efforts and maximize your profits. However, taking advantage of these peak season dates requires meticulous preparation to navigate successfully. From ensuring your inventory is well-stocked to optimizing your website for a seamless shopping experience, each facet of your operation needs to be fine-tuned to handle the surge in demand.
Below we'll delve into various key aspects that e-commerce sellers should focus on as they gear up for peak season events.
1. Logistics and Fulfillment:
Inventory Management: Beyond just stocking up, ensure your inventory management systems are robust and can handle the increased volume. Implementing a reliable system will help in managing stock levels efficiently and preventing situations where products go on backorder, which could potentially lead to customer dissatisfaction.
Shipping and Delivery: Communicate with your shipping providers to understand any potential delays or issues. Make sure your customers have clear expectations regarding shipping times and costs.
Start 3 to 6 months ahead for major sales events like Black Friday, Cyber Monday, and the December holiday season to ensure adequate stock and variety.
For smaller events or those with specific themes (Valentine's Day, Halloween, etc.), a 1 to 3-month lead time may suffice.
2. PPC (Pay-Per-Click) Campaigns:
Major Sales Events: Start planning at least 2 to 3 months in advance to allow time for keyword research, ad creation, and budget allocation.
Smaller or Themed Events: Begin 1 to 2 months in advance to stay competitive and capture interest as it builds.
3. Social Media Campaigns:
Major Sales Events: Start teasing sales and promotions 1 to 2 months in advance, with more frequent posts and engagement as the date approaches.
Smaller or Themed Events: A 2 to 4-week lead time can create buzz and encourage sharing among users.
4. Website and Mobile App Optimization:
Load Testing: Ensure your website and mobile app can handle the increased traffic during peak shopping days by conducting load testing at least 2 to 3 months in advance.
User Experience (UX) Optimization: Simplify navigation, optimize page load times, and ensure your site is mobile-responsive. Make sure the checkout process is as straightforward as possible to reduce cart abandonment.
5. Email Marketing:
Segmentation and Personalization: Start segmenting your email list based on past purchasing behavior, preferences, and engagement 2 to 3 months in advance. Personalize your messages to enhance engagement.
Campaign Creation: Create a series of emails to keep your audience informed about upcoming sales and promotions. Begin scheduling these emails 1 to 2 months in advance.
6. Customer Service Preparation:
Staffing: Ensure you have adequate customer service staffing to handle increased inquiries and issues. Train staff at least 1 month in advance on how to handle common peak season problems.
FAQs and Self-Service: Update your FAQ section and provide self-service options to help customers find the information they need quickly.
7. Promotions and Discounts:
Planning: Plan your promotions and discounts well in advance. Determine which products will be discounted and by how much, and decide if you'll be offering site-wide discounts, bundle deals, or other types of promotions.
Clear Communication: Clearly communicate the terms of your promotions and discounts to avoid customer confusion and dissatisfaction.
Peak season for eCommerce sellers is a great time to make a sizable profit, but it's important to be prepared well in advance. Check out these other articles by our fulfillment experts to get you and your eCommerce store ready for the peak season in 2024!
Did you know partnering with a 3PL could grow your eCommerce Business?
Get a free quote from eFulfillment Service and see how a 3PL could simplify your eCommerce fulfillment for the peak season!