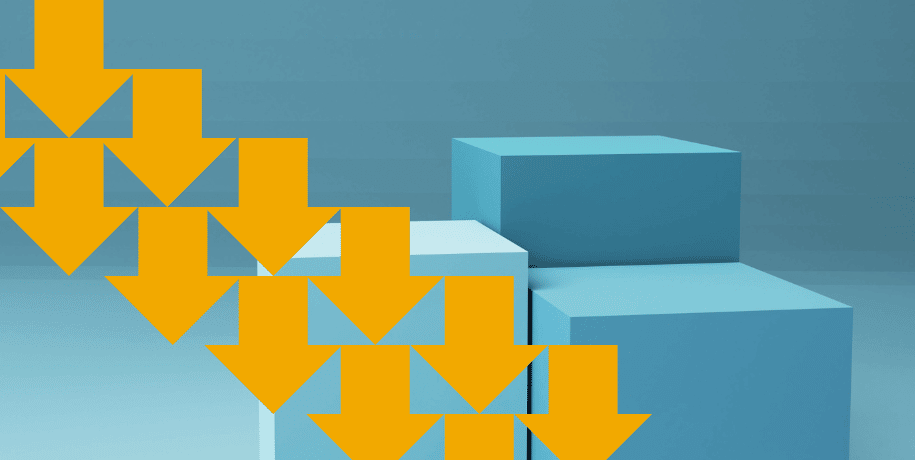 eFulfillment Service clients participating in ecommerce forums and networking organizations report that the greatest gossip among ecommerce merchants centers around who's getting great shipping discounts … 
At eFulfillment Service, we share all the benefits of our shipping relationships with clients, letting entrepreneurs, crowdfunders and small and medium size ecommerce merchants take advantage of the following: 
Pass-along dimensional weight shipping discounts
Our Smart Rate Selector—our tech chooses the best carrier for the speed and service of your customers' online orders.
Low shipping rates—ask for a quote and we'll prove it to you. 
We've developed a DIM weight calculator that helps merchants evaluate working with eFulfillment Service versus other fulfillment providers. Input the dimensions and weights of your products, then compare. Often a product will ship at half the DIM weight when you use eFulfillment Service.
… or DIM Weight is also known as:
Chargeable Weight
Billable Weight
Volumetric Weight
Now, carriers are simplifying the language, getting away from jargon and getting right to, "this is the weight we use for shipping costs."
Ecommerce Definition: Dimensional Weight vs Actual Weight:
What is the difference between actual weight and dimensional weight? Actual weight is how much a product weighs precisely with its packaging included. Dimensional weight essentially represents the amount of space a package fills up and is calculated by taking the total volume of a package (length x width x height) and dividing it by a dimensional weight divisor (which varies by service, carrier, and shipping speed). Use our DIM Weight Calculator to find out how DIM weight affects your shipping rates and learn more about DIM Weight practices by fulfillment companies. 
DIM Weight Discounts Keep Big, Light Items from Shipping Like Bowling Balls
That's right, not every carrier calculates dimensional weight the same … and we pass along our DIM weight discounts to our customers allowing them to save, unlike other fulfillment companies.
In short, a 19 inch x 18 inch x 14 inch lampshade shipping with eFulfillment Service has a much lower dimensional weight than with other fulfillment companies. When you ship that box with eFulfillment Service, the carrier charges you whichever amount is heavier, 11 lbs or the actual weight of the box if it's more than 11 lbs. 
Ship that same lampshade with another logistics firm, and you're going to pay for shipping an 18 lbs. lampshade—7 more pounds! 
Need to see it to believe it? Take advantage of our dimensional weight shipping calculator and apply our DIM weight divisor to your online order sizes and weights. How much can you save?
UPS, DHL, FedEx, Amazon, USPS—Why Do They Care About Dimensional Weight?
It takes more energy to ship a heavy object than a light one, so we understand why heavy packages cost more. But why does a box containing a light item like a basket or a lampshade, get charged as much as a box of books?
Carriers are limited by the volume of the cargo area of a truck or plane. If you fill up the truck with lampshades, weighing only a few pounds, and the revenue is based on weight, then that truck generates less than a truck filled with bowling balls. And the carrier loses money with the truck full of lampshades. To balance that, and make as much money on the lampshade shipment as the bowling ball shipment, figuratively speaking, shipping companies came up with a formula and called that a dimensional weight calculation.
Ecommerce Definition: DIM Weight Pricing
What is DIM Weight Pricing? Dimensional weight pricing (also known as dimensional pricing, chargeable weight pricing, billable weight pricing) is a method used by carriers which compares the dimensional weight of a product to its actual weight in order to determine the overall price to ship a package. Carriers use the higher figure,  dimensional weight  or actual weight of a package, to calculate the cost for shipping. Carriers say that they use this method to optimize shipments and discourage shippers from wasting the available space of a truck by shipping boxes that are bigger than necessary. Most fulfillment centers use retail DIM weight divisors for their clients; eFulfillment Service passes along its DIM Weight discounts to clients. 
Time & Cost—Finding the Sweet Spot in Shipping with the Smart Rate Selector
Sending a lampshade two zones and need it there in 3-4 days? eFulfillment Service's Smart Rate Selector sifts through all your options, including varying dimensional weight (aka DIM weight) deals that are shared with eFulfillment Service clients.
Clients can get eFulfillment Service's best, lowest rate for shipping on every order and they can get it automatically, because they have access to eFulfillment Service's Smart Rate Selector, a proprietary automatic shipping service selector.
eFulfillment service clients choose appropriate shipping methods based on the service expectation of their customer. If ground rates are acceptable to the end consumer, clients can choose to get the lowest rate from a group of shipping methods, including U.S. Postal Service Priority Mail, FedEx Home Delivery, FedEx Ground Economy and DHL Expedited Max.
"During our onboarding process, we share the benefits of our Smart Rate Selector," says Linda Sorna, Sales and Client Care Manager. "It's a service that streamlines and automates the shipping methods for clients, so they can focus on other things and know they are getting the right rates for the right services for their customers."
Get The Best Shipping Rate For Online Delivery Service Levels—Smart Rate Selector
For lightweight online orders where economy is the preference, eFulfillment Service clients can get the best rate from the U.S. Postal Service's First Class or Priority Mail, FedEx Home Delivery, FedEx Ground or FedEx Ground Economy—automatically. The Smart Rate Selector always bills the client eFulfillment Service's lowest rate.
Additionally, the Smart Rate Selector chooses the right service based on product weight. In the Economy Lightweight Post shipping method group, if the package is too heavy for USPS First Class, that service is excluded.
The Smart Rate Selector is available to eFulfillment Service clients regardless of the client's monthly order volume. The service was designed to help start-ups, entrepreneurs and small ecommerce retailers, be assured they're getting the right rate for the right service. Additionally, international companies launching their products in the U.S. find that the Smart Rate Selector helps them streamline online order fulfillment.
Internet retailers using the Smart Rate Selector don't have to sort through spreadsheets comparing rates, or guess which provider will give them the right service at the lowest rate, eFulfillment Service's Smart Rate Selector does the work for them, regardless of where the order is being shipped.
Low Shipping Rates & Important Fulfillment Factors
Ecommerce merchants search for low shipping rates like those savings are the holy grail, but it's essential for them to consider other important fulfillment factors in addition to low shipping rates when selecting a 3PL partner. Oftentimes, clients switch to eFulfillment Service after poor experiences with other warehouses or fulfillment centers, which include the following troubles:
Using warehouses managed by other companies — Many software companies are posing as full-service online order fulfillment companies by networking with warehouses and teams operated by other companies. They don't manage the teams or spaces storing, picking and packing your products. The quality of work can vary dramatically across the network. The software you open on your computer sends order info through them to a third party; if there's a problem with that integration, or with the team interpreting that data at the other end, it may take days to sort it out. When you work with a team that manages both the space and the people, there's accountability, nimbleness and speed across your fulfillment process. 
Missing inventory — When a warehouse doesn't use detailed inventory management systems, there are a thousand ways to lose merchandise, and the merchant is the one who suffers the consequences. Not only do ecommerce retailers lose revenue on those missing products, they also have to spend additional manpower, time and money to replenish what's missing. To avoid inventory losses, online sellers should find a professional fulfillment partner that's trustworthy and has dependable technology to help accurately monitor and manage inventory levels.
Tracked Service Processes
Poor customer service response times — If a merchant receives slow response times from their fulfillment center, then that merchant's customers are going to feel that pain, too. When an issue arises, internet retailers should feel confident that their 3PL partner will respond to their needs and take action in a timely manner to ensure a positive customer experience downstream. 
Verifiable Receving Processes
Sloppy receiving practices — 3PLs with sloppy receiving practices not only risk their own success, but also the success of the merchants who decide to partner with them. Sloppy receiving practices create unnecessary issues with inventory management and can result in incorrect inventory numbers, or even worse—lost inventory or backorders. On top of that, when receiving isn't done right, it ultimately slows down the whole fulfillment process and ends up costing merchants more money in the long run.
Slow shipping response times — Consumers expect timely online order delivery. Slow shipping response times from 3PLs translate to poor customer experiences. And poor experiences create unhappy customers who may decide to spend their money elsewhere … Leading to lower customer retention rates and lost revenue.
Inaccurate picking processes — When the online order arrives with the wrong product, the customer is unhappy, the internet retailer has to spend money and time to repair the purchase experience, and there's another merchant who's missing an item from inventory. Professional fulfillment companies have strict processes that ensure quality picking, from technology scanning barcode labels to team members that care to be accurate. 
Refusal to correct or make good on errors in inventory or picking — When a reputable fulfillment company makes a mistake, they take accountability and make it right for their customer. Any 3PL who refuses to fix an error in inventory or picking should set off a red flag. Look at a company's reviews in the Better Business Bureau for insight into their integrity. (By the way, eFulfillment Service has maintained a BBB rating of A+ for more than 20 years.)
While low shipping rates are essential, keeping an eye out for bad behavior amongst 3PLs is also imperative. Finding a fulfillment partner, like eFulfillment Service, that offers low shipping rates in addition to first-rate service and support is key to maximizing success.

Balance reliable service, flexibility and low shipping.
What does reliable service from a professional fulfillment partner look like during the sales process? 
Communications systems …
How will you know your question is getting answered? A distinguished 3PL will have the proper systems in place to facilitate transparent communications, so merchants aren't left wondering about the status of their online orders.
Easy-to-use Technology …
How easy is it to use the tech? Successful 3PLs utilize dependable technology that enriches their clients' businesses. At eFulfillment Service, we offer web-based order fulfillment software that's secure, reliable and easy to use.
Accessible Documentation …
How easy is it to find the information you need? A trustworthy fulfillment center will share all necessary information with their clients to ensure they can easily access the answers they need to run their business. But not just online, look for partners who use a systemized process for answering your questions, and anticipating your next questions and providing that answer, too. 
Good Humans …
Are they necessary? Of course they are! Look for a 3PL that employs knowledgeable, responsive people. A reputable logistics partner will stand behind their people and guarantee the services they provide.
More Than Low Shipping Rates … Look For The Whole Package 
Low shipping rates are just one piece of the puzzle. Be sure to also consider other important factors that make order fulfillment successful—flexibility, great service, dependable technology, no tricky fees, high accuracy rates, DIM weight formulas that serve you, etc. 
On top of that, we make order fulfillment easy (https://www.efulfillmentservice.com/why-choose-efs/).
Want to see what we're talking about? Get a quote today!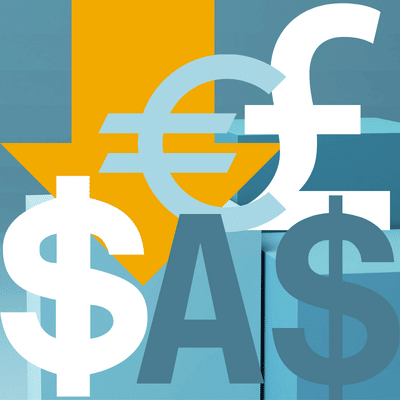 Learn More About Ecommerce Fulfillment
How to Find Online Order Fulfillment that Scales with Growth
Questions growing online retailers should ask about shipping fees, DIM Weight, Order Volume & More
How much does custom packaging cost to fulfill? 
Three economical way to use bespoke packages for ecommerce fulfillment.
Amazon Product Trends for the 2022 Holiday Season & Prep Tips
Experts share lessons from Prime Day to help Amazon sellers thrive during Holiday 2022